Sex tape: Kerala minister quits after "objectionable" video surfaces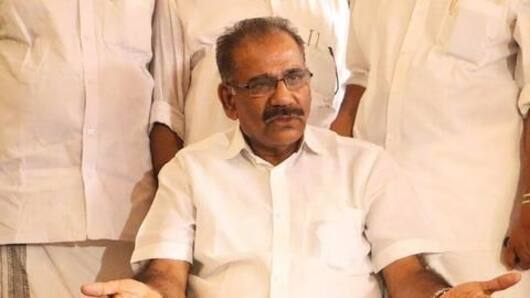 Kerala Transport Minister AK Saseendran resigned after a news channel, Mangalam TV, aired clips of him having "lewd" conversations with a woman.
Denying all allegations, Saseendran maintained he was resigning "to uphold morality" and urged a thorough probe into the incident.
Sources said CM Pinarayi Vijayan had directed him to "do the right thing"; however, Saseendran claimed the CM did not seek his resignation.
In context
The Kerala sex tape controversy
Saseendran denies lapses on his part
The channel muted the woman's voice in the video, but claimed AK Saseendran had sought sexual favours from her in lieu of help. Though he denied allegations, the minister repeatedly ducked questions on whether it was his voice in the clip.
The issue
Should sex be the issue, or consent?
Many lawmakers have resigned or been sacked over surfacing of sex tapes. In 2016, AAP's Sandeep Kumar and Congress' H.Y. Meti had lost their posts over similar reasons.
However, almost always, the issue becomes a question of morality, and not whether the act was consensual or forced.
One needs to examine the legality of ministers' actions rather than their personal lives.
Love India news?
Stay updated with the latest happenings.
Notify Me