India
India, Pakistan to hold maritime meet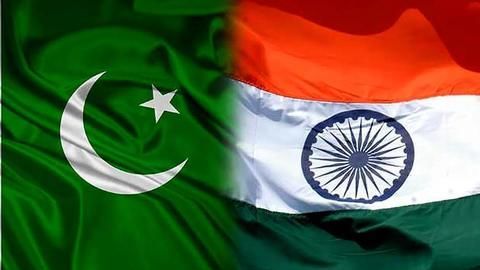 Sources stated that India may host the Pakistan Maritime Security Agency next month for a meeting focused on maritime security with the Indian Coast Guard.
While India insists that the way forward for the Comprehensive Bilateral Dialogue process is Pakistan taking action on terror, it is still open to other forms of cooperation.
Dates for the meeting have not been decided yet.
In context:
Improving Indo-Pak ties
Issues

India, Pakistan: Key issues
Currently the key issues that have strained Indo-Pak relations began with the Pathankot airbase attack in Jan'16.
The Uri attack in Sept'16 was another significant low point in bilateral ties.
Pakistan's support to separatists in the Kashmir valley, and financing of protests by the ISI has been another worrisome trend.
India insisted that it will not take peace-dialogues forward until Pakistan addresses these issues.
Peace overtures

Peace overtures by Pakistan
The Nawaz Sharif government in Pakistan made several peace overtures in the meantime.
These included repatriating hundreds of Indian fishermen who were languishing in Pakistani prisons for crossing international maritime boundaries.
After coming under heavy international pressure, in Feb'17, Pakistan placed 26/11 mastermind Hafiz Saeed under house arrest after they put him on the country's 'Anti-terrorist Act' list.
Love India news?


Stay updated with the latest happenings.
Reciprocation

India reciprocates
While maintaining its stance on not resuming the CBD until cross-border terror issues were resolved, India reciprocated to Pakistan's overtures, by releasing several Pakistani fishermen.
BJP MPs, Swapan Das Gupta and Meenakshi Lekhi and Congress MP Shashi Tharoor recently visited Pakistan for a conference as well.
India also allowed the ICCR to send delegates for the Karachi Literature festival.
India defends IWT negotiations

The opposition criticized the Centre for continuing negotiations on the Indus Water Treaty, despite Pakistan continuing its ceasefire violations. However, the government clarified that India was legally obligated to attend negotiations under international law. They clarified that this did not amount to peace talks.
28 Mar 2017

India, Pakistan to hold maritime meet
Indian Coast Guard visited Islamabad last year

In July 2016, a delegation of the Indian Coast Guard, visited Islamabad to hold meetings on operational cooperation. The Chiefs of both organizations met to discuss operational issues relating to safeguarding of their respective Exclusive Economic Zones.
Love India news?


Stay updated with the latest happenings.
Maritime issues

What maritime issues do India and Pakistan face?
India's Coast Guard and PMSA signed an MoU to improve cooperation through exchange of information. This included information on exclusive economic zone boundaries, apprehended fishermen, marine pollution and natural disasters.
One of the key issues is narcotics smuggling through the Arabian Sea, which both countries pledged to combat.
Piracy in the region is another issue that both countries will need to co-operate upon.