Odisha: Maoists attack Doikalu station ahead of Modi's planned visit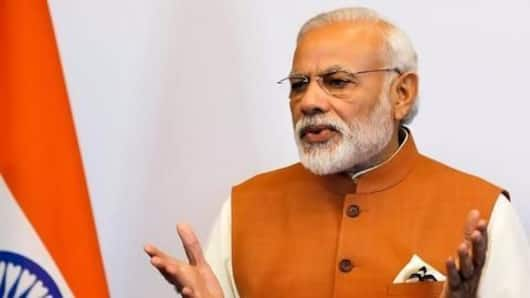 Maoists on March 31 attacked Doikalu railway station in Odisha's Rayagada district and put up posters protesting PM Narendra Modi's proposed visit to the state in April.
15-20 Maoists held station master SK Parida and token porter Gobind Hikaka hostage while they triggered an explosion in the premises just after midnight.
Despite minor damage to a train engine, no one was hurt.
In context
Maoists attack Odisha railway station protesting Modi's visit
Posters
Posters protesting PM Modi's planned Odisha visit
The Maoists left behind handwritten posters protesting PM Narendra Modi's planned visit during April 15-16. They also had slogans against CM Naveen Patnaik's government.
Modi is supposed to attend the BJP's national executive meet in Bhubaneshwar.
Other posters slammed the appointment of non-Odia people in senior posts in the state police and administration.
Train services disrupted
Explosion at Doikalu, located between Titlagarh and Rayagada stations, were disrupted, delaying many trains for some time. Several remained stranded at Muniguda railway station. Movement of goods trains at restrained speed resumed after security clearance, while passenger trains continued to be stranded afterwards.