India's failed love stories are deadlier than terror attacks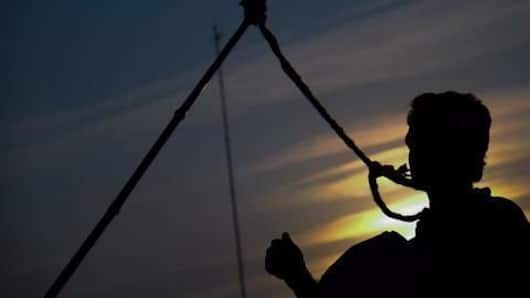 Love was the official reason of 38,585 murders and culpable-homicide cases that took place in India during 2001-2015.
This implies - seven murder cases, 14 suicides and 47 kidnapping cases in every 24 hours during this time-period.
In the same period the death toll which includes civilians and security forces, stood at 20,000 people.
Should we now as a nation be afraid to love?
In context
India : More martyrs in love than terrorism
Death toll
Love will keep us alive, may be not
Government records cite that 79,189 suicides took place in India on love related premises.
Andhra Pradesh, seconded by Uttar Pradesh, Maharashtra, Tamil Nadu and Madhya Pradesh are the major states where love was noted as the motive for murder.
There has also been an alarming 2.6 lakh kidnapping cases, where marriage was registered as the reason for abducting women.
Dismal stats
State suicide toll just keeps on getting higher
West Bengal leads the blighted list, with 15,000 suicides noted over love related issues.
Tamil Nadu death toll for love ran up to 9,405 suicides in the last 15 years.
In Assam, Andhra Pradesh, Odisha and Madhya Pradesh there were 5,000 love-related suicides each.
Un-reported cases are high in states like Haryana and Uttar Pradesh and the original toll may be more.
Love India news?
Stay updated with the latest happenings.
Notify Me
Incident
Father slits daughter's throat with a meat cleaver
In the Muzaffarnagar district of Uttar Pradesh, a father decided to slit his 15-year-old daughter's throat, after the girl was discovered to be dating a teenager whom he didn't approve of.
After butchering his own daughter with the meat cleaver, the father dumped the body in front of the teenager's house with whom she was allegedly having an affair with.
Black chapters
Twisted tradition still promotes honor killing in India
"Honor" killings have been traditionally carried out in India for centuries in the rural areas.
A lack of education and limited understanding of modern time addled with the fear of losing family's honor among peers have often led to these kind of atrocities.
The Supreme Court of India ruled in 2011 that those found guilty of such crimes will be given the death penalty.
Sushma Swaraj
'Aap suicide mat kijiye'
External affairs minister recently turned saviour for a woman who was distraught about her visa not getting cleared.
In a tweet plea to Sushma Swaraj she wrote, "Please help me for my visa, Do I have to kill myself to get my message for help to you"?
Swaraj swung in action to help out the woman whose visa had been rejected thrice by authorities.
Jawans
Indian army witnesses high suicide rate among peers
The armed forces witness deaths of at least 100 army personnel every year due to suicide.
In 2016, 101 soldiers, 19 airmen and five sailors committed suicide and three cases of fratricide were also seen.
In this year, the army has already seen 13 jawans committing suicide and three more cases of suicide have been reported in Indian Air Force.
Innovative solution
India's 'suicide city' now opts for 'safe-fans'
In Kota, 57 students have committed suicide in the last five years.
To prevent this, "suicide-proof" fans are now being installed, which come with a spring mechanism that drops the fan when a person tries to hang from it and also sets of an alarm alerting people nearby.
The fans have been developed by a Bengaluru-based firm and are sold for Rs. 600 each.