Army jawan carrying two live grenades arrested from Srinagar airport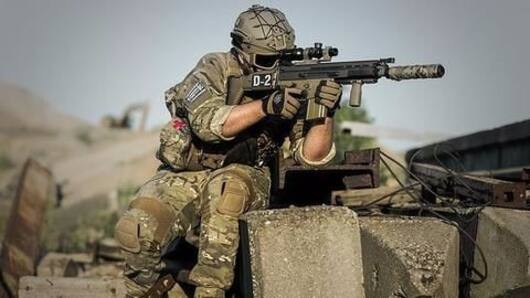 In a high-profile development, an army jawan was reportedly found carrying two live grenades at Srinagar's civil airport on March 3.
The anti-hijacking squad arrested Rifleman Bhupal Mukhia and took him to Humama police station for questioning.
Since PM Narendra Modi inaugurated the Chenani-Nashri tunnel a day earlier, a policeman was killed and 14 others injured in a militant attack in Srinagar's Nowhatta.
In context
Army jawan carrying live grenades arrested in Srinagar
Explosives were being sent to Delhi
According to sources, Mukhia, member of the 17 J&K Rifles regiment based in Uri, was planning to hand over the explosives to an associate in Delhi. But they were detected in his luggage before he could board the Delhi-bound plane.
This is a developing story
This is a developing story. Please check back for updates.