Allahabad High Court concludes 150th Anniversary celebrations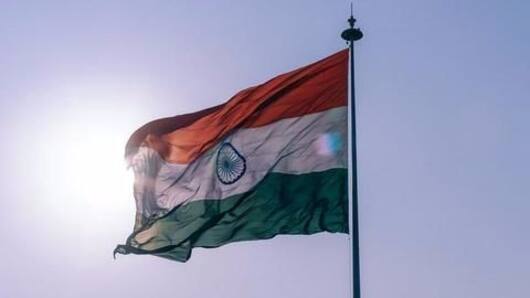 The Allahabad HC on Sunday concluded its year long 150th anniversary celebrations with a closing ceremony attended by those including PM Narendra Modi and CJI J.S. Khehar.
Starting adjudication in 1866, the Court has made immense contributions to Indian jurisprudence and played an important role in upholding rule of law and democratic principles.
Let us know more on the Court's landmark judgements!
In context
150 years of Allahabad HC: Landmark judgements
1975
Indira Gandhi v Raj Narain
A single Judge bench of the Court in 1975 held PM Indira Gandhi guilty of electoral malpractices.
Responding to a legal challenge to Mrs. Gandhi's election from the Raebareli constituency from her opponent Raj Narain, the Court held her election invalid and banned her from contesting elections for 6 years.
The verdict prompted Mrs. Gandhi's declaration of emergency a few days later.
1992
The Babri Masjid ruling
A 1992 ruling of the Court in the Babri Masjid/Ayodhya dispute, held the contesting parties to be joint title holders of the disputed land. While 2/3rds was allocated to Ram Lalla and Nirmohi Akhara, 1/3rd was allocated to the Waqf Board.
The ruling (2:1) further noted that, "the portion of land right beneath the mosque's central dome was Lord Ram's birthplace according to Hindus".
Love India news?
Stay updated with the latest happenings.
Notify Me
2013
No more caste rallies
Ruling on a PIL seeking ban on caste based rallies, the Court upheld the petitioner's argument that "caste-based rallies are against the spirit of the constitution and created enmity among political rival classes".
Notice was issued with immediate effect to the Centre, UP government and Election Commission.
The verdict came in the background of the SP and BSP conducting separate rallies based on caste.
2015
Government officers' children to attend government schools
Taking into account the pathetic condition of primary schools in UP, the Court directed the UP chief secretary to ensure that children of officials in local bodies, judiciary and people's representatives are sent to government schools.
The Court added, "Only then would they be serious enough to look into the requirements of these schools and ensure that they are run in good condition."
2016
The triple talaq ruling
Handing out a victory to women's rights crusaders, the Court held triple talaq to be unconstitutional, in light of violation of women's rights.
Posing questions on whether Muslim women should continue to suffer cruelty and tyranny for all times, the Court added that "the practice impedes and drags India from becoming a nation".
The matter is presently under consideration before a SC constitutional bench.
Present travails
In spite of these bold judgements, the current situation of the Court is slightly disheartening with a shortage of 75 Judges and about 9.25 lakh cases pending before it, roughly 23% of the total pending cases in High Court's across India.