India
RTI to become more expensive and inaccessible to non-internet users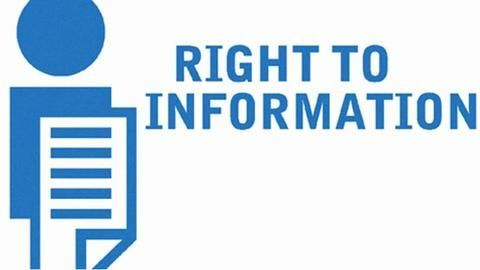 According to the new information law norms, the RTI word was limited to 500 words with a higher fee.
This has worried the activists who see this as an attempt to weaken the RTI.
Moreover, the process will become online only which takes it further away from those thousands who don't have internet access or are not adept with the knowledge of the web.
In context:
New RTI amendments: Some wins, some fails
2012

Previous government's RTI amendment attempts
In 2006, the cabinet had approved amendments to the RTI Act but it never made to the parliament due to the flak it faced.
Subsequently, in 2012, Congress Union Cabinet withdrew a draft amendment to the RTI Act seeking divulgence of "only to social and developmental issues".
This would have exempted disclosure of issues pertaining to "national security, privacy and protection of commercial interest".
03 Apr 2017

Govt. proposes new RTI draft rules, wants public views
The government has proposed to replace the 2012 RTI rules and has invited public comments on it.
The Central Information Commission can now "convert a complaint into second appeal" which means that it can direct the divulgence of information to a petitioner who comes under complaint clause of the RTI Act.
Also, the death of an appellant would mean the closure of the proceedings.
Love India news?


Stay updated with the latest happenings.
More power to CIC from the previous norms

The 2012 RTI norms allowed Section 18 of the RTI Act to provide "for complaint while Section 19 of the RTI Act provides mechanism of second appeal."
03 Apr 2017

RTI to become more expensive and inaccessible to non-internet users
Hit or a miss?

What's wrong with the new proposal: Commodore Lokesh Batra speaks
Prominent RTI activist Lokesh Batra said the 2 week's time till 15 April was too less and no notification had been issued to spread the message.
Moreover, closing RTI cases after applicant's death would increase the risk of the assaults on appellants.
He said the proposed rules will dilute the Act and people should analyze not just the changes but 'omissions' in the proposal.
06 Apr 2017

Govt: Reports of tighter RTI rules untrue
The government has refuted reports that suggested that rules for filing RTIs may soon become more stringent.
Union minister Jitendra Singh said the reports were "factually incorrect and misleading." He clarified that there was no change in the RTI fee structure either, contrary to media reports.
He said that the government remained committed to transparency and easy implementation of the RTI.