India
Lashkar-e-Taiba: Bitter dissension in the outfit's upper echelon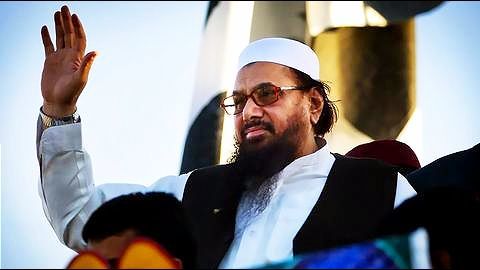 Pakistan-based terror outfit Lashkar-e-Taiba (LeT) is reportedly going through a bitter "dissension" in the upper echelon, revealed the intelligence inputs received by India's security establishment.
A rift between LeT founder Hafiz Saeed and the group's Kashmir Operations In-charge Zaki-ur-Rehman Lakhvi has erupted.
Intelligence inputs also suggested that terror outfits are planning the assassination of separatist leaders to fan further unrest in Kashmir Valley.
In context:
Rift in Lashkar-e-Taiba top commanders
Origin

Lashkar-e-Taiba's Markaz known for preaching hardline views on Islam
The origin of Lashkar-e-Taiba (LeT) dates back to 1980s when a former professor of University of Punjab, Hafiz Mohammed Saeed set up LeT's Markaz (Preaching Centre) in Muridke, near Lahore.
Saeed and two others established LeT in 1987, with funding from Osama Bin Laden.
LeT members were mostly non-Kashmiri as its headquarters were in Pakistan; it shunned Kashmiri outfits' alliance, preferring to act alone.
04 Apr 2017

Lashkar-e-Taiba: Bitter dissension in the outfit's upper echelon
Love India news?


Stay updated with the latest happenings.
Infiltration

Increased infiltration attempts and militant recruitment in Kashmir
A senior Jammu & Kashmir Police officer said precautions were being taken in the region after receiving inputs.
The recent data provided by the Centre in Parliament revealed that the number of infiltration attempts rose from 121 in 2015 to 371 in 2016.
The number of Kashmiri youth taking to militancy increased to 88 in 2016 from 66 in 2015 and 16 in 2013.
Future Attacks

Quit Kashmir Movement: LeT's pseudonym?
Lashkar-e-Taiba has reportedly decided not to use its name in the future attacks in India.
It has passed instructions to issue press releases under the name of "Quit Kashmir Movement" to give an impression that "indigenous groups" are involved and not LeT.
The developments coupled with an increase in youth turning into militants set alarm bells ringing in India's security establishment.
Tehreek-e-Mujahideen

Tehreek-e-Mujahideen has been revived
Intelligence inputs further revealed that Tehreek-e-Mujahideen (TeM) outfit has been revived.
Javed Munshi alias Bilpapa, who was imprisoned in cleric-politician Maulana Shaukat Shah murder case, is presently on bail and has been "instrumental" in reviving TeM.
He was disowned by TeM after Maulana was killed.
TeM may reportedly plan to "target any separatist leader to bring the situation in the valley to a flashpoint."
Kashmir

Reasons for Saeed-Lakhvi rift unknown: A security official
A security official said the possible reasons for the purported rift between Hafiz Saeed and Lakhvi are unknown so far.
Lakhvi played a major role in plotting the 26/11 Mumbai terror attacks, while Saeed masterminded the attacks.
Though TeM is considered a "dormant" militant outfit, a senior J&K Police official said the establishment was treating the intelligence inputs seriously.
Love India news?


Stay updated with the latest happenings.
Lakhvi has got issues with Hafiz, say intelligence documents

The documents stated, "Zaki-ur-Rehman Lakhvi has got certain issues with Hafiz Saeed, who is presently under detention." Lakhvi reportedly shifted most of his loyalists to Pakistan-occupied-Kashmir, after which LeT has decided to not use its name in its actions in Kashmir.
PM's Message

40 years of bloodshed has not benefited anyone: PM Modi
The Kashmir Valley has witnessed violent protests after Hizbul Mujahideen Commander Burhan Wani was killed by security forces in July 2016.
During the inauguration of Chenani-Nashri tunnel, Prime Minister Narendra Modi, sending out a message to Kashmir's misguided youth, said, "40 years of bloodshed has not benefited anyone."
He added they should choose tourism and not terrorism to ensure J&K's development and well-being.