India
Tamil Nadu Farmers' Protest: Loan waiver to all farmers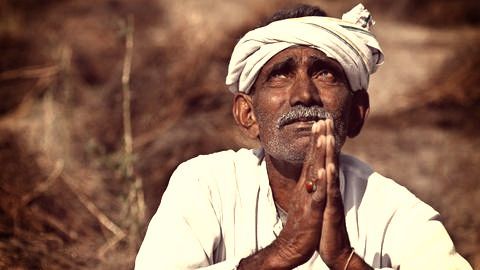 The Madras High Court directed Tamil Nadu to waive all farm loans (cooperative banks/societies), irrespective of the area of land farmers held.
The order came at a time when the state's farmers are protesting in Delhi demanding a Rs. 40,000cr drought relief-package from the Centre.
They also demanded setting up of Cauvery Management Board and waiver of loans from all nationalized and cooperative banks.
In context:
Tamil Nadu drought: Farmers protest in Delhi
Introduction

Worst spell of monsoon in 140 years
In Jan'17, officially declaring a drought in Tamil Nadu, the AIADMK government said the state in 2016 recorded the worst northeast monsoon spell in 140 years.
Owing to bad monsoon and drought, several farmers in the state committed suicide; reports estimated 106 farmer suicides in a month.
In Feb'17, Chief Minister E Palaniswami sanctioned Rs. 2,247cr as drought relief to over 32 lakh farmers.
Skull Protest

Farmers start the skull protest at Jantar Mantar
On 14 March, Tamil Nadu's farmers started the 'skull protest' -with the skulls of farmers who committed suicide- at Jantar Mantar.
They demanded a Rs. 40,000crore drought relief-package and better support price for their produce from the Centre and wanted TN government to waive their loans.
On 1 April, the Centre approved a package of Rs. 2,014cr against the farmers' demand of Rs. 40,000cr.
Love India news?


Stay updated with the latest happenings.
Tamil Nadu Farmers Associations' Joint Movement

The Tamil Nadu Farmers Associations' Joint Movement (TNFAJM) that comprises 94 farmers' organizations across the state began its strike on 3 April, in support of hundreds of farmers who have been protesting for 21 days in Delhi.
05 Apr 2017

Tamil Nadu Farmers' Protest: Loan waiver to all farmers
Uniform Scheme

Uniform scheme must be applied: HC bench
Justices S Nagamuthu and MV Muralidharan were hearing a petition filed by the National South Indian River Interlinking Agriculturist Association's P Ayyakannu, who is leading the Delhi protests.
They said a uniform scheme should be implemented as all the TN farmers were severely affected due to bad monsoon and drought.
The HC took cognizance of the case after farmers staged demonstration at Jantar Mantar.
Madras HC's statement

"In this difficult situation, the central government cannot be a silent spectator. We are hopeful that the government of India will share the burden with the state government and extend maximum financial help to the state government to tide over the situation."
Love India news?


Stay updated with the latest happenings.
19 Apr 2017

Man in Modi mask flogs TN farmers in new protest
In the latest form of protest, farmers from Tamil Nadu who have gathered at Jantar Mantar are now being flogged by a man in a Narendra Modi's mask. The move meant to depict the Centre's insensitivity to their plight.
The farmers have been protesting for over 37 days now.
They have demanded drought compensation packages from the Centre.
22 Apr 2017

TN farmers at Jantar Mantar to now consume urine, feces
Taking the bizarreness of their protests up a notch, Tamil Nadu farmers at Jantar Mantar have vowed to consume their urine on April 22. If the Centre still doesn't pay attention, they will eat human feces the next day.
This comes after they met MoS Pon Radhakrishnan, who reportedly assured them a possible solution by May 15. However, he remained non-committal on some demands.