Air India and one man's stand against political hooliganism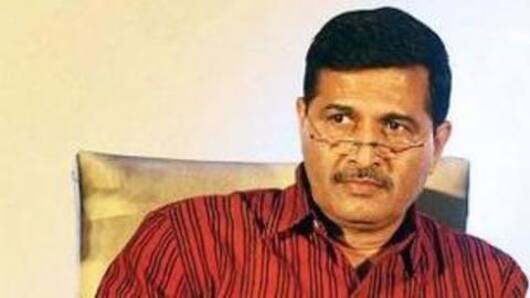 The very people we choose to represent us are often the ones who turn tyrants, forgetting they were chosen to serve the people.
Lately Air India's Chief Ashwani Lohani became a common man's hero by reminding us how to do the right thing, by not yielding to political pressure while teaching a needed lesson to an unrepentant MP.
Let us know the man better.
In context
Air India Chief lambasts rogue MP
Overview
An MP decides to take a "business class" flight
Shiv Sena Lok Sabha MP Ravindra Gaikwad despite being informed that the Pune-Delhi flight AI 852 did not have a business class, insisted on boarding it, while he could board any other AI flight with his 'open' ticket.
Upon landing, he refused to de-board demanding an apology and when a 60-year-old staffer tried to pacify him, the MP assaulted him with slippers "25 times".
Doing the right thing
Boss who gave reality check to incorrigible MP
Upon learning about the incident, AI CMD Ashwani Lohani decided to rally behind 60-year-old employee to right the wrong and filed a formal complaint.
Lohani barred the MP from flying with Air India, a decision now other airlines have also decided to follow to show solidarity.
Earlier Lohani had ensured the arrest of YSR Congress MP Reddy for allegedly slapping the airline's station manager.
Love India news?
Stay updated with the latest happenings.
Notify Me
Praiseworthy
A man true to himself and his profession
Lohani, as a person, is known for his frugality and honesty. According to peers, he never makes use of any special privileges, even though his predecessors have used them extensively.
Lohani has never upgraded facilities using his position, which till now was a common practice. He even dissuaded officials from receiving him at airports as he felt it was the mark of feudal bureaucracy.
Noted
Guinness Records holder for doing his job well
When Lohani was the Director of the National Rail Museum, he played a pivotal role in getting UNESCO's World Heritage Site tag for the Darjeeling Himalayan Railway.
He has managed to secure a place in the Guinness Book of World Records, for a successful run of 'The Fairy Queen Express,' which is the world's oldest steam locomotive.
Support
Shiv Sena decides to stand by guilty MP
Sena's Anandrao Adsul cited in the Lok Sabha in defence, that if no ban has been imposed on Kapil Sharma after his misbehaviour under intoxication in-flight then how can MP Gaikwad be banned.
The party accused airline carriers of being "goons" and opined that if carriers made a habit of this behaviour, one day they may even ground the Prime Minister on a whim.
No-fly list
Air India to make "no-fly list" for unruly passengers now
Air India is now mulling over the creation of a "no-fly list" for unruly passengers like other carriers do.
It comes after a series of complaints by the employees pertaining bad behaviour.
From July 2016 to February 2017; there were 53 reports of unruly behaviour by domestic airlines.
A proper stand has become more necessary to prevent incidents from taking a more serious turn.