India
Cannot impose ban on food, food-related trade: Allahabad HC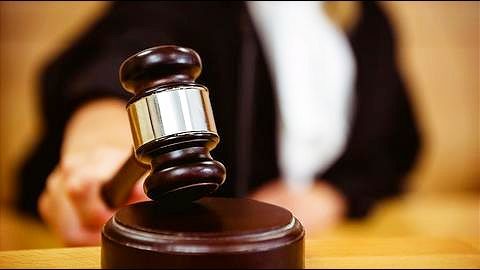 The Allahabad High Court stated choice of food and food-related trade are part of the right to life.
The court gave the Uttar Pradesh Government 10 days to devise a plan so that its crackdown on illegal slaughterhouses/meat-sellers doesn't deprive people of their food or livelihood.
It also added various food habits flourish in UP, which is an essential part of its secular culture.
In context:
UP Government's crackdown on slaughterhouses, meat shops
Cow smuggling and cattle meat consumption

Issues like cow

smuggling

and cattle meat consumption have been in focus since the BJP came to power in 2014. These issues returned to spotlight after Yogi Adityanath became UP CM; he imposed a blanket ban on illegal slaughterhouses and cattle smuggling.
March 2017

UP CM Adityanath's crackdown on illegal slaughterhouses
CM Yogi Adityanath announced a crackdown on illegal slaughterhouses, meat shops, and mechanized abattoirs in UP.
Meat-sellers launched an indefinite strike against the alleged "harassment"; BJP's rivals said Adityanath's move was aimed at forcing people not to consume meat.
However, after a meeting between meat-sellers association and Adityanath, the strike was called off.
Also, the UP government recently notified guidelines for meat-sellers and slaughterhouses.
Love India news?


Stay updated with the latest happenings.
06 Apr 2017

Cannot impose ban on food, food-related trade: Allahabad HC
Response

No intention to ban meat consumption, responds UP govt.
Responding to the court, UP government said it doesn't plan to ban meat consumption or shut slaughterhouses.
Its intention was to ban illegal slaughterhouses in keeping with a Supreme Court order.
Agreeing, the court said that the government permitted licensed slaughterhouses and meat-sellers and barred only illegal abattoir.
HC clubbed all petitions against the crackdown; the case would be heard on 13 April.
Order

Meeting on the issue of illegal slaughterhouses
Appearing for the UP government, Dheeraj Srivastava said a meeting on the issue of illegal slaughterhouses, under the chairmanship of Chief Secretary, would be convened shortly.
Earlier, the HC asked the government to present the instruction/order under which the closure of illegal meat shops was being undertaken.
The court said "compliance of law" shouldn't end up in people losing their livelihood.