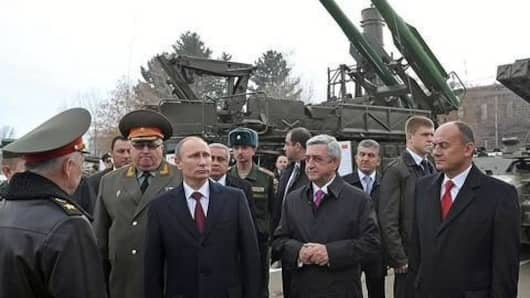 Kamov helicopter deal: Putin gives green signal for manufacturing
Ending a long wait, Russian President Vladimir Putin gave approval to begin manufacture of 200 Kamov 226 light utility helicopters worth $1 billion under the 'Make in India' initiative.
Defence Ministry officials confirmed that the Joint Venture involving Hindustan Aeronautics Limited (HAL) and Russian partners have received Putin's green signal.
The choppers on completion can become a significant asset to Indian armed forces.
How did the deal come to be?
India's quest to buy 197 Kamov helicopters has been scrapped thrice in the past decade owing to allegations of corruption and technical deviations.
While the intergovernmental agreement was signed in December 2015, the shareholders pact for instituting the JV for commencing manufacturing in India was signed during the Modi-Putin meet which was part of the October 2016 BRICS summit.
Putin's nod clears uncertainty
HAL, Russian Helicopters and Rosboronexport, the companies involved in the JV had almost completed the formalities to localize production and deliver to the Indian market. Long wait for Putin's final approval had created uncertainty over the chopper's roll out by 2021.
Love India news?
Stay updated with the latest happenings.
Yes, notify Me
Why do we need the helicopters?
Kamovs are multi-role helicopters capable of executing reconnaissance, disaster relief and transport 8 combat ready soldiers up to 600 km.
Armed forces face pressing need for at least 484 light helicopters to replace aging fleet of Cheetah/Chetak helicopters, affected by high crash rate and serviceability issues.
A group of Army wives recently petitioned the then defence-minister Parikkar to stop using "outdated and ageing Cheetahs".
The road ahead
Putin's nod marks the clearing of the last hurdle for manufacturing of these choppers in India. This is the first major defence venture under 'Make in India'.
On official institution of the JV, the government of India can start working out details including depth of technology, technology transfer and number requirement.
The JV now can further move towards sale negotiations and setting delivery schedules.
JV to manufacture in India
HAL holds a 50.5% stake in the JV, which has been so far constricted by many pricing and technology transfer issues. The Agreement stipulates for the first 60 choppers to come from Russia, while producing the rest of them over nine years in India.