India
Delhi: Alleged molester stabs victim's father 24 times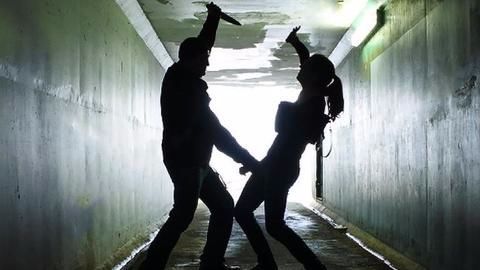 In a horrific crime, an alleged molester stabbed the father of his victim 24 times in full public view in Delhi's Amar Colony.
Displaying public apathy once again, no one came forward to help.
Balkaran Yadav, who was arrested in 2013 over the molestation allegations, had been out on bail since November 2014. The case is ongoing.
In context:
Delhi: Street vendor stabbed in full public view
08 Apr 2017

Delhi: Alleged molester stabs victim's father 24 times
The mishap reportedly happened at 10 in the night on April 7. Yadav attacked Hariprasad, a moong daal seller, near Kalicharan camp.
Head Constable Jitendra, on patrol duty near Modi Mill flyover, saw people chasing Yadav, who was holding a blood-stained knife.
After Jitendra caught hold of him, he confessed to stabbing the victim 24 times.
Love India news?


Stay updated with the latest happenings.
Police

Police inaction to blame?
Hariprasad's kin alleged Yadav had been threatening them since a long time to withdraw the complaint. He had also been attacked earlier, they claimed.
Yesterday's incident came even after the family informed police about the threats.
One of Hariprasad's three daughters said other people too are probably involved in the murder.
Spate of crimes in Delhi

Delhi has witnessed a spate in crimes in recent days. On the same night, a 30-year-old man was murdered inside a temple in Ambedkar Nagar. Two days earlier, a journalist was brutally assaulted by unknown men in Rohini.