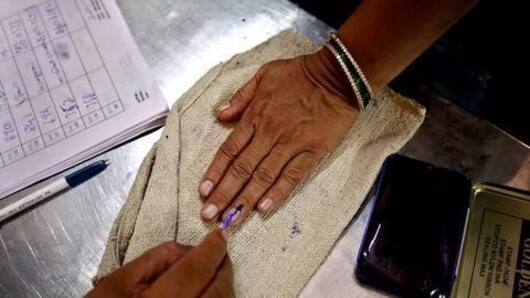 EVM tampering: 16 parties write to EC seeking paper ballots
After widespread allegations of EVM tampering, 16 political parties have approached the Election Commission and demanded that all future elections be held by paper ballot.
Despite the EC rejecting such allegations, opposition parties said that "the trust deficit amongst political parties in the electronic devices is too deep-seated and pervasive".
They will take the EC memorandum to President Pranab Mukherjee too.
Why are EVMs problematic?
Credits:
Although EVMs were supposed to be the cure for booth-capturing during elections in India, they complicated the polling process.
Firstly, a small component of the machine could be replaced with a look-alike which could steal a percentage of votes in favour of a particular candidate.
Secondly, a pocket-sized device could change the votes stored in EVMs between the elections and the public counting process.
Parties claim mass EVM tampering, reject EC panel's findings
The anti-BJP grouping claimed EVM fraud in five recent state elections, Maharashtra municipal elections, as well as in a demonstration of voting machines in Bhind. It also rejected the findings of an EC panel on the Bhind controversy as it "overlooked many crucial facets".
Love India news?
Stay updated with the latest happenings.
Yes, notify Me
EVM Tampering: EC's "open challenge" to hack its machines
After allegations of Electronic Voting Machines' tampering, the Election Commission threw an open challenge to hack the machines.
The multi-level challenge is open from May for a week or ten days; experts, technocrats, scientists can try and hack the EVMs.
Meanwhile, opposition parties met President Pranab Mukherjee to discuss the alleged EVM tampering during the recent elections.
A similar challenge was announced in 2009.
EC says all future elections to be held with VVPAT
The Election Commission has stated that all future elections including the upcoming Himachal Pradesh polls are to be held with voter-verified paper audit trail machines.
Chief election commissioner (CEC), SNA Zaidi said "We have got the funds and VVPAT machines would boost the voters' confidence."
He added that an all-party meet has been called for over the EVM tampering allegations.
EVM tampering: Uttarakhand HC orders machines sealed in six constituencies
After ordering seizure of EVMs in Vikasnagar, the Uttarakhand HC has directed sealing of voting machines in six more constituencies: BHEL Ranipur, Haridwar Rural, Mussoorie, Pratapnagar, Raipur and Rajpur Road.
This came after the losing Congress candidates here alleged the winners had replaced the EC's EVMs with manipulated ones.
The winners, the Centre and the state EC have to respond within six weeks.
Election Commission to hold EVM hackathon in May
The Election Commission has decided to hold an open hackathon for people to attempt to hack into EVM machines in the last week of May.
The decision was made in light of widespread speculation that EVMs were being tampered with to alter the results of elections.
In a similar challenge issued in 2009, no one could hack into the machines.