The United Airlines controversy throws "overbooking" in the spotlight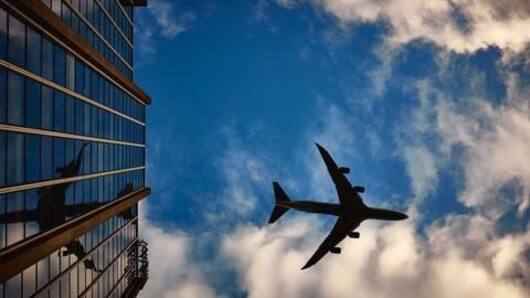 The United Airlines controversy - when security personnel dragged off a passenger with a confirmed ticket as they needed to transport crew on the "overbooked" flight - has thrown the spotlight on a phenomenon that is quite common, but often overlooked.
It's time you know your rights as a passenger - what you can expect from airlines and what not.
In context
Aviation safety in India - Know your rights
Controversy
Outrage: United Airlines overbooks flight, drags passenger off board
A video of security officers forcibly dragging a screaming and bloodied passenger from an overbooked United Airlines flight has triggered an outrage on social media.
The unidentified passenger was dragged after he refused to give up his seat.
United was trying to make room for four employees of a partner airline on the flight traveling from Chicago to Louisville, Kentucky.
Overbooking
How common is overbooking in India?
Overbooking is more common in India than people realize. Carriers generally sell more tickets for a flight than number of seats available - as last-minute cancellations might otherwise lead to empty seats on a plane.
According to the Directorate General of Civil Aviation, 5,586 confirmed flyers weren't allowed to board in just January and February, with total compensation of Rs. 1,562.12 lakh paid out.
Love India news?
Stay updated with the latest happenings.
Notify Me
Passengers
What can flyers refused boarding expect?
Airlines can legally deny boarding to someone with a confirmed ticket, if the number of passengers that turn up are more than expected.
People who voluntarily give up their seats are generally offered benefits by the airlines at their own discretion.
However, if someone is denied boarding on their flight against their consent, airlines are liable to provide monetary compensation.
Airlines
What do airlines usually do?
Airlines generally try to accommodate passengers on other flights leaving around the same time, relying on an "internal system of cooperation".
If no such flights are available, passengers might be compensated for their hotel stay and then booked on the next available flight.
Monetary compensation is usually the last resort for carriers, said Mark Martin, founder of Dubai-based aviation consultancy Martin Consulting.
Laws
Lack of laws in India
The situation in India is a little difficult, as is no proper roadmap available for such a situation.
"In India, these situations don't arise because, in the case of overbooking, passengers are denied boarding before they get on the plane," Martin said.
Even if one is denied boarding, lack of stringent laws might hamper their chances of redressal.
The Ravindra Gaikwad incident shows lack of rules
When Sena MP Ravindra Gaikwad allegedly assaulted an Air India staffer, all airlines joined hands and refused to fly him, cancelling all tickets he tried to book. However, AI finally had to relent and confirm his ticket - allegedly under pressure from the aviation ministry.
Precautions
Keep yourself from getting bumped off flights
Aviation experts have suggested ways to secure yourself from being bumped off a flight: after booking the ticket online, ensure to confirm the reservation with the airline.
Keep an eye out for the status of your reservation, how many seats have already been booked, and how many more are estimated.
Reach the airport well before time, especially during peak hours/seasons.