2,077 schools fined for not complying with CBSE disclosure order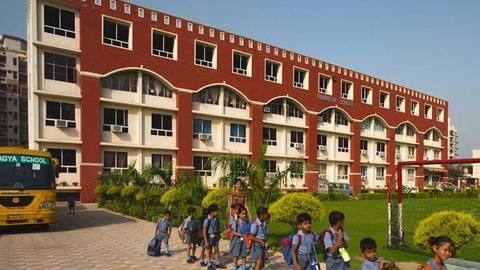 2,077 schools affiliated to the Central Board of Secondary Education have been fined Rs. 50,000 each and sent show-cause notices for not complying with its order of making details about operations public.
They were required to do so by October 31, 2016, which was later extended by a month after schools complained that very less time had been given for furnishing the data.
In context
2,077 schools fined for not making details public
Order
CBSE sought exhaustive details under 130 heads
CBSE had issued the disclosure order seeking information under 130 heads.
The broad categories of disclosure included management, infrastructure, staff, financial reports, and other general information.
Schools also had to make public breakup of fees of each class, admission results, and balance sheets.
The most exhaustive was the infrastructure category - right from number of taps, to built-up and total area of the school.
Next
What's next?
The CBSE will offer another opportunity to schools to follow the order after the board exams are over.
Disclosures made under the order, which was part of reforms announced in September 2016, will also have to be uploaded on the schools' own websites.
18,179 schools, including government and private ones, are affiliated to the CBSE.