Bikaner land scam: ED raids business associates of Robert Vadra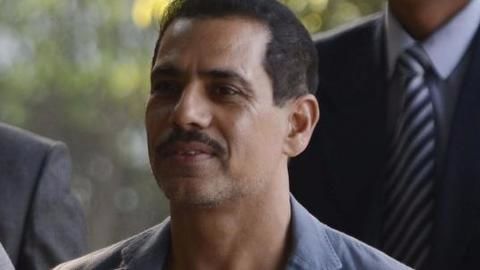 Investigations into an alleged scam on land deals in Rajasthan, including one involving a company owned by Sonia Gandhi's son-in-law Robert Vadra, resulted in Enforcement Directorate carrying out raids at various properties in Faridabad.
Mahesh Nagar, brother of Congress MLA Lalit Nagar, had his and his driver's properties raided and is believed to have ties to Vadra.
Vadra himself has not been implicated.
In context
Vadra's business associates in Enforcement Directorate cross-hairs
Nitty-gritty
The basic facts
The scam involved licenses granted for change in land use involving companies owned by Vadra, primarily Skylight Hospitality, but also a few others, in Kolayat in Bikaner district, Rajasthan.
During 2010-11, with Congress in power, up to 60 deals were struck before public announcement of development projects, using insider information. Later, once the projects were notified, these were sold to developers for huge profits.
Jai Prakash Bagarwa, individual linked to Vadra has assets seized
Attachment notices of assets worth Rs. 1.18crore were issued by ED on March 31 under the Prevention of Money Laundering Act. This is the only concrete action taken so far in the Kolayat scam with the assets notified including those of some Rajasthan government officials.
Love India news?
Stay updated with the latest happenings.
Notify Me
Details
What were the Faridabad raids about?
Congress MLA Lalit Nagar's brother Mahesh Nagar is believed to be the key middleman who struck the deals for the companies owned by Vadra.
Mahesh is said to have a power of attorney to strike land deals on behalf of companies of Vadra and has been involved with Vadra's firms Blue Breeze, Real Earth, and North India IT Parks, as well as Skylight Hospitality.
Reaction
Congress slams BJP's vendetta politics
Congress spokespersons slammed BJP governments in Rajasthan and Haryana for carrying out vendetta politics through these raids.
Congress's Randeep Sujrewala said "For the past four years, the Rajasthan and Haryana governments have been trying to find irregularities and... found nothing."
Similar accusations against Vadra's companies in Haryana saw Congress give clean chit while in power but Dhingra Commission, set up by BJP, found irregularities.