India
Noida: Murderer battles for life after self-inflicted 'traumatic injuries'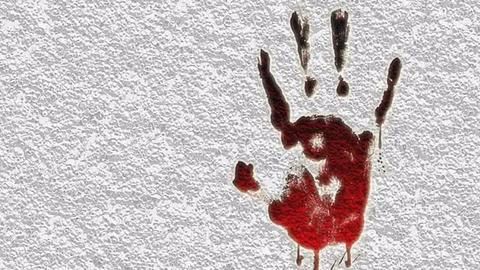 Rajesh Jolly, who suffered self-inflicted 'traumatic brain injuries' after murdering his partner's wife and son, has been on ventilator at Kailash Hospital in Sector 27. He hasn't yet regained consciousness.
No relative has visited either. "The doctors have queries about his health, which can be addressed only by them," said VB Joshi, hospital spokesperson.
His health improved temporarily on April 12, but deteriorated again.
In context:
Noida double murder: Attacker battles for life
11 Apr 2017

Noida: Man barges into business partner's house, shoots wife, son
Noida-based property dealer Rajesh Jolly entered the house of his business partner Ajay Khurana in Sector 39 at around 10:30 pm, and shot to death his wife Anju and son Ankush.
He also attacked Khurana, his elder son Amit, and their help Rajinder. Rajinder is presently on ventilator.
Police rushed to find Jolly attacking himself with a knife in an upper-floor room.
13 Apr 2017

Noida: Murderer battles for life after self-inflicted 'traumatic injuries'
Love India news?


Stay updated with the latest happenings.
Ajay and Amit Khurana were released from hospital on April 12.
Rajinder, whose condition improved and then deteriorated again after a laparotomy, has been put on ventilator and is critical.
Statements of the victims haven't been recorded yet.
Khurana claimed he shares a good relationship with Jolly; the motive of the crime will be known only when Jolly regains consciousness.
19 Apr 2017

Noida: Police in fix as murderer Rajesh Jolly dies
Rajesh Jolly, who killed his business partner's wife and child succumbed to the injuries he sustained during his violent confrontation. Doctors stated that he sustained traumatic brain injuries which led to his death.
The Delhi Crime Branch has taken over the investigation into the case.
Authorities said that nobody from the accused's family came to visit him in hospital.