Delivery boy to multi-millionaire: Iyyappa recalls his Flipkart Journey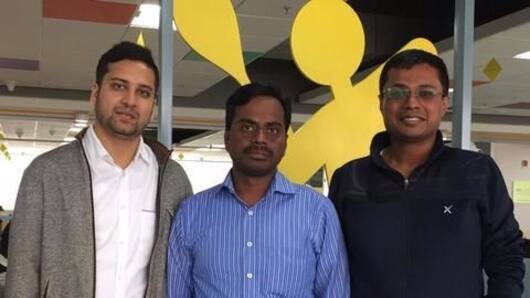 Flipkart employee Ambur Iyyappa's story is a fascinating one. Starting his career as a courier delivery boy and then moving to Flipkart, Iyyappa grew along with Flipkart, becoming a multi-millionaire.
In an exclusive write-up for Times of India, Iyyappa discusses Flipkart's journey from a small start-up to an e-commerce giant, and what Flipkart means to him.
Let us see what he says!
In context
Ambur Iyyappa : Flipkart's courier boy turned multi-millionaire
Flipkart and Indian e-commerce
Flipkart, India's largest e-commerce company was founded by Sachin and Binny Bansal, former employees at Amazon.com. Incurring an initial expenditure of $5900 dollars, the company currently stands valued at $11.6 billion. It revolutionized e-commerce logistics and online customer experience inherent to Indian e-commerce market today.
Profile
Who is Ambur Iyyappa?
Iyyappa is Associate Director, customer experience at Flipkart.
Hailing from Ambur, a town in Vellore, Tamil Nadu, he started his career as a courier delivery boy with First Flight, one of Flipkart's courier partners.
After losing his job, Iyyappa started working at Flipkart as an in-house logistics person, becoming Flipkart's first employee.
He was instrumental in building Flipkart's logistics backbone, contributing to its success.
Love India news?
Stay updated with the latest happenings.
Notify Me
Iyyappa: A logistics magician
Flipkart co-founder Binny Bansal describes Iyyappa as a "Human ERP" (Enterprise Resource Planning). He writes on the Flipkart blog, "Iyyappa would exactly know which books are pending to be bought, which customers were waiting for delivery, etc."
Details
How did he become a multi-millionaire?
Iyyappa earned a meagre Rs. 8000 as his first salary at Flipkart in 2007. However, as an add-on he received shares in the venture.
As shareholdings increased in value over time, Iyyappa turned a multi-millionaire, in dollars.
He has twice sold these shares, once in 2009-10 to cover wedding expenses and later in 2013.
He currently draws a salary of Rs. 6 lakh.
About
Flipkart's success mantra according to Iyyappa
According to Iyyappa, customer delight is Flipkart's prime driver. It is easy to profess customer centricity, but difficult to practice.
He further notes that audacious decisions like placing trust on the cash-on-delivery system, turned Flipkart's fortunes around and led to the e-commerce boom in India.
Inclusivity and mutual respect within Flipkart along with valuing each others' ideas was also underlined as positive aspects.
Pointers
Iyyappa's pointers for life
According to him, what holds good in business also holds true for people.
On granting importance to things in life, he notes that "things that matter the most should be given due credit, be it family or work".
He notes that taking ownership can bring about positive changes.
He says audacity to challenge status quo has the ability to overcome the biggest of challenges.
On valuing things in life
Iyyappa notes, "In life too, we must recognize things that matter most and give them due importance. It could be our family, our work, or something else. Try to keep them on a pedestal. The rest will sail through".