India
Drivers of cab-aggregators on strike today in Delhi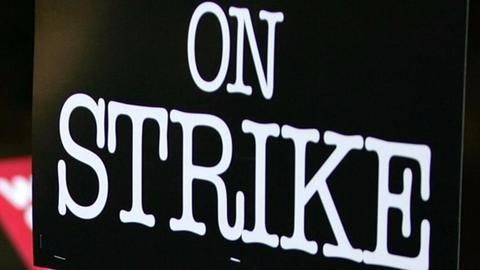 Tuesday in Delhi might be a hard day for commuters as app-based cab drivers have threatened to go on a strike.
Autorickshaw drivers, too, plan to protest in front of the Chief Minister's residence.
Sarvodaya Drivers' Association (SDA) called for the taxi drivers' strike
Their demands include a hike from Rs. 6/km to Rs. 20/km and annulment of 25% commission that drivers are charged.
In context:
Ola, Uber on strike again
Why strike?

Ola and Uber drivers began their strike as they demanded an increase in fares, so that their earnings could increase. They sought government regulation in setting fares, as a means to improve their working conditions and timings.
18 Apr 2017

Drivers of cab-aggregators on strike today in Delhi
Love India news?


Stay updated with the latest happenings.
Dozens of unions join strike

The strike has so far gathered support from over a dozen other transport unions. In addition, drivers of rickshaws and kaali-peelis, who traditionally protest against Ola and Uber, have decided to join the strike as well.
Rivals join

Rival kaali-peelis and autorickshaws to join
What makes this round of protests different is that drivers of autorickshaws as well as those of kaali-peeli cabs will join hands with the Ola and Uber drivers.
The drivers of these vehicles expressed solidarity with the drivers of Ola and Uber, saying their demands were now the same.
They seek to regulate the fares in Ola and Uber.
Cab unions unite

The Delhi Taxi Tourist Transporters Association, which represents drivers of kaali-peeli taxis and auto-rickshaws said "Drivers of Ola-Uber...are working like bonded labourers...they want meters installed in cabs and rates to be fixed by the government. Our issues are common and so we will fight together."