Domestic Abuse: Silicon Valley CEO gets 30-day deal despite recordings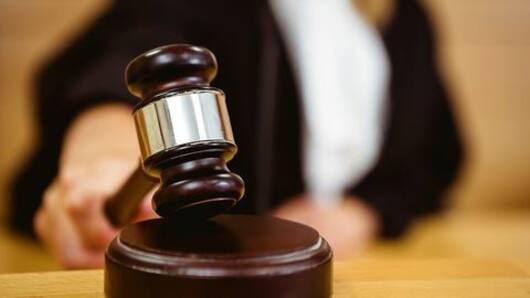 Who could have foreseen that an iPhone would come to the rescue of a domestic violence victim?
As reported by The Daily Beast, Neha Rastogi, an ex-Apple employee, used her iPhone to record disturbing domestic abuse incidents during her marriage to Cuberon co-founder Abhishek Gattani.
Despite recordings, Gattani entered into a 30-day plea deal after pleading "no contest".
Why has justice not been served?
In context
Silicon Valley couple's domestic violence case
Recording
Gattani attacked Rastogi in the presence of their daughter
Rastogi recorded a nearly 6-minute video clip on 17 May 2016 that offers no dramatic scenes but disturbing audio recordings: Gattani was heard verbally abusing Rastogi and simultaneously thwacking her nine times.
She had also been assaulted and struck when she was pregnant
On 30 Nov 2013, he assaulted her publicly outside their residence in Sunnyvale, California.
No Contest
Gattani arrested, pleads no contest
In 2013, Gattani was charged with felony assault, which was later reduced to a misdemeanor at Rastogi's urging.
He was arrested some days ago after Rastogi reported abuse along with evidence.
He pleaded "no contest"; through a plea deal the charge was reduced from felony assault to felony accessory, with misdemeanor of "offensive touching."
However, her plea had called for a six-month jail term.
Love India news?
Stay updated with the latest happenings.
Notify Me
Statement
Not "offensive touching" but terrorism, says Rastogi
In her four-page victim-impact statement which went viral, Rastogi wondered "how someone arrested for a crime could be charged with being accessory, even though he was the only possible perpetrator."
She was also offended by the charge of offensive touching and called it "terrorism" as she felt terrorized "held hostage by the fear of pain, humiliation, and assault" on her being and her daughter's."
Investors
Cuberon and its investors severe all ties with Gattani
Seed investors in Cuberon, Redpoint and Milliways Ventures strongly condemned Abhishek Gattani's shocking and disturbing act of abuse.
Redpoint called it "unpardonable" and severed all ties with Gattani; Redpoint partner Satish Dharmaraj said the news left him "seething with anger".
Milliways' Anand Rajaraman said they don't support such founders and "terminated all ties" with him.
Meanwhile, Cuberon confirmed it has separated with Abhishek Gattani.
16 Jun 2017
Domestic violence- Judge upholds 30-day jail sentence for Abhishek Gattani
A court upheld a 30-day prison sentence for former Cuberon CEO Abhishek Gattani, convicted in a domestic violence case.
Neha Rastogi had alleged he had been beating her since they married in 2009. The original lenient sentencing had garnered widespread criticism.
However, notwithstanding minor changes, Judge Allison Danner upheld the 30-day sentence, which has come down to 15 due to credits for good behavior.
Minor modifications to the original 'lenient' sentence
For the first six months, Gattani will be required to carry an electronic device which will monitor blood alcohol content at least four times a day. He will also have to pick up trash on freeways for four days a week, up to 2.5 months.