India
WhatsApp group-admin held, added member who posted Modi's morphed picture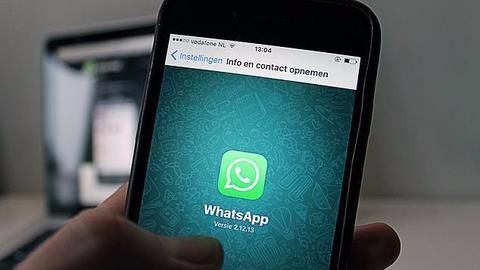 The administrator of a WhatsApp group in Bhatkal, Uttara Kannada, was held for adding a person who had posted a morphed photograph of PM Narendra Modi in the group.
The member who had posted the picture was arrested on 14th April and released on bail one day later.
The administrator was arrested because he had added the aforementioned member back.
In context:
Magnified privacy concerns: Centre announces data protection law
What is data protection?

Data protection refers to, "the process of safeguarding important information from corruption or loss". It covers aspects including Data Life cycle Management, a process transferring critical date from online to offline storage and Information Life cycle Management, including cataloguing and protection data from malware.
Background

Why is this important?
Concerns on misuse of personal information in social media were recently fuelled by change in WhatsApp's privacy policy following takeover by Facebook.
Debates on the efficacy of existing Indian data protection regime with respect to Right to Privacy have gained momentum in the background of government's push for Aadhaar and digital transactions.
The issue was strongly raised by opposition in the Parliament's budget session.
Love India news?


Stay updated with the latest happenings.
The WhatsApp-Facebook privacy row

This concerns WhatsApp's renewed terms and conditions following the Facebook acquisition, asking users to agree to handover their personal information for commercial use to Facebook, sparking privacy concerns. The Delhi HC in September 2016 allowed WhatsApp to implement its policy, while safeguarding user's interests.
Conclusion

India needs a data protection law
The need for data protection is increasingly being felt in the backdrop of increasing cyber crimes including financial fraud, data and identity theft. Protection further becomes necessary as India moves toward digitization.
While the IT Act, partially addresses the problem, it fails to clear ambiguity on crucial legal questions creating room for misuse, resulting in companies exploiting user's consent.
21 Apr 2017

WhatsApp, Facebook group admins can face action over fake news
Varanasi District Magistrate Yogeshwar Ram Mishra and SSP Nitin Tiwari have issued an order saying admins of WhatsApp and Facebook groups will be held responsible if members circulate misleading information.
The admin should add only personally known people, remove those who post fake news, and report provocative messages to police, it said.
Cases will be filed under cyber crime laws if rules are violated.
03 May 2017

WhatsApp group-admin held, added member who posted Modi's morphed picture