India
UP ATS busts ISIS module, arrests 3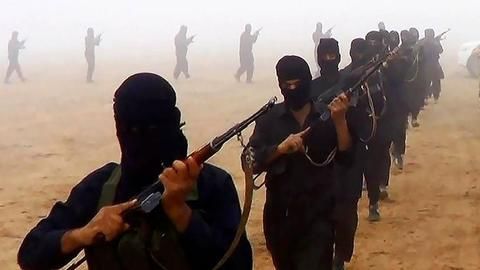 In a joint operation conducted by the Uttar Pradesh, Maharashtra ATS, Delhi, Andhra Pradesh, Bihar and Punjab Police 3 people operating a suspected ISIS module were arrested from different parts of the country.
The three were arrested from Mumbai, Bijnor and Jalandhar. 6 others are being interrogated.
It is the latest in a series of arrests linked to ISIS.
In context:
ISIS module busted in UP
ISIS India

Rising threat of ISIS in India
In recent times, several Indians have gone abroad to fight alongside ISIS. A few days back 13 Indian ISIS fighters including 2 commanders were killed when the US dropped the MOAB on Afghanistan.
In recent months over 80 people have been arrested across the country for ISIS links according to government data.
Maharashtra, Kerala and Uttar Pradesh continue to be particularly vulnerable to ISIS-penetration.
20 Apr 2017

UP ATS busts ISIS module, arrests 3
Love India news?


Stay updated with the latest happenings.
Government says no need to worry

Despite the recent spate of ISIS related arrests in the country, Home Minister Rajnath Singh stated that there was no evidence that group managed to establish an ideological base in the country. He reassured people that there was "nothing to worry about."
21 Apr 2017

ISIS in India: Major terror attack allegedly averted
Police arrested a suspected IS militant from Narkatiya (Bihar); he and three others, part of a module, were allegedly planning a major terror attack.
While Nazim Shamshad Ahmed, the kingpin, radicalized youths and arranged funds, others were responsible for spreading communal tension, arranging arms and including new members.
75 people have been arrested from across the country for IS-related activities.
23 Apr 2017

UP Police on alert for terrorists disguised as Sadhus
Uttar Pradesh Police are on alert after they received intelligence inputs warning of attacks by terrorists disguised as Hindu holy men. The inputs said that Pakistan's intelligence service, ISI, had trained 17-18 men, and that they would attempt to blend into the local populace before carrying out the attacks.
New UP director general of police, Sulkhan Singh clarified that they could neutralize any threat.