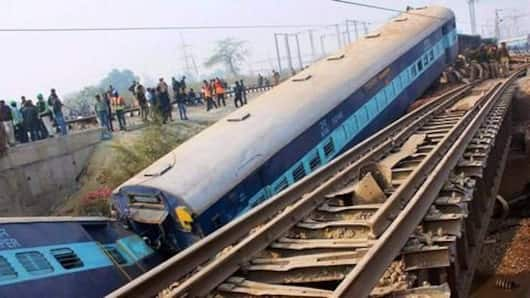 Aurangabad-Hyderabad passenger train derails at Karnataka
An Aurangabad-Hyderabad passenger train derailed on Friday morning between Khalgapur and Bhalki stations in Karnataka.
The accident occurred at the Karnataka-Hyderabad border place, which comes under the Hyderabad railway zone.
No passengers have been injured; the Disaster Management, Senior Officers and General Manager are taking action.
Helpline numbers for information purposes are 040-23200865 (Hyderabad), 02446-223540 (Parli), 08416-252013 (Vikarabad) and 08482-226329 (Bidar).
The timeline is brewing!
This is a developing story. Please check back for updates.