25% of husband's net salary 'proper amount' for alimony: SC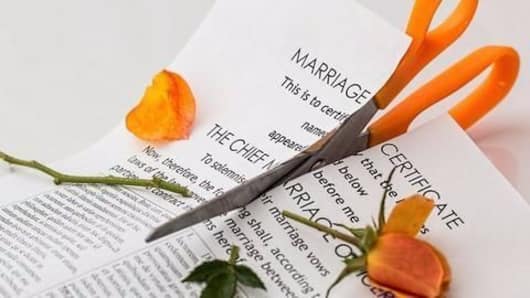 The Supreme Court has stated that 25% of a man's net salary constitutes a "just and proper" amount to be paid as alimony to his estranged wife.
"The amount of permanent alimony awarded to her must be befitting the status of the parties and the capacity of the spouse to pay maintenance," it said.
In context
Alimony to be 25% of husband's net salary
Case
Second marriage brings down alimony amount for man
The observation came after a man in Hoogly approached the court complaining of excessive alimony.
The Calcutta HC had directed him, who earns Rs. 95,527 a month, to pay his former wife and son Rs. 23,000 monthly as maintenance.
The SC, while observing there is nothing wrong with the order, reduced it to Rs. 20,000 as he had to provide for his new family.
Amount
How is alimony decided?
Mostly, husbands have to pay their estranged wives an amount decided by the court, whether in installments or a one-time fixed amount, till she remarries.
To decide the amount, court considers income of the spouses, standard of living, investments, net worth, and even years of marriage and kind of emotional investment.
Personal matrimonial laws also come into play while fixing alimony.
Love India news?
Stay updated with the latest happenings.
Notify Me
Hindu men should 'maintain' women even if no property?
"A Hindu woman's right to maintenance is a personal obligation so far as the husband is concerned, and it is his duty to maintain her even if he has no property," a 2016 SC judgement said.
Exceptions
The exceptions to the rule
In July'14, a Gandhinagar court ordered a wife to pay her former husband alimony after she allegedly physically and mentally tortured him.
In June'15, a family court denied maintenance to a 'highly qualified woman, observing, "If the spouse is well qualified, she is not expected to remain idle."
However, a Pune court in 2014 ordered a jobless man to pay his earning wife alimony.
When failure to pay alimony got Kolkata man into jail
Bijoy Seal of Kolkata was reportedly sent to jail after failing to pay monthly alimony of Rs. 8,000 for four years. By November'16, the total amount due was Rs. 2.25L. His brother then furnished the amount in demonetized notes, but the wife refused to accept.