Modi allays fears of uncalled-for corruption charges among bureaucrats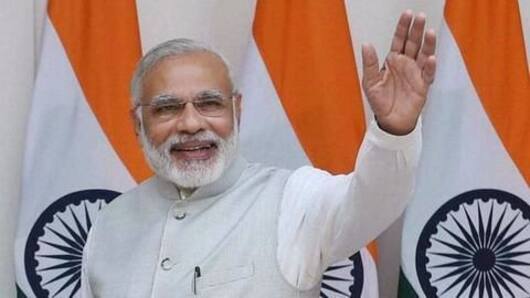 While addressing bureaucrats on Civil Services Day, PM Narendra Modi deviated from the set text and encouraged them to become "enablers" rather than "regulators".
He urged them to "think out of the box", and shared stories of governance to allay their worry of being booked over corruption.
This comes amid concerns among bureaucrats over the CAG, CBI and the CVC becoming hurdles in decision-making.
In context
Think out of the box: Modi urges bureaucrats
Law
Why are bureaucrats apprehensive?
In 2013, an amendment to the Prevention of Corruption Act was proposed to differentiate between "honest" officials who had committed a genuine error, from an intentionally corrupt decision.
The legislation is still pending before Parliament.
The fear factor has often led to bureaucrats deferring decisions, or referring them to the departments' ministers or the PMO.
Decisions
'I am with you': Modi tells bureaucrats
"If a decision is taken with honest intention, truthfulness and for the welfare of public, nobody can raise a finger at you. Something momentary may happen, but I am with you," Modi said.
"Aankado se badlav aata hai kya (Do we get change through numbers)? We need to weigh decisions from an outcome point of view" instead of output-based decision-making, he added.
Love India news?
Stay updated with the latest happenings.
Notify Me
Publicity
Anonymity 'best quality of the Indian Civil Service'
Calling anonymity "the best quality of the Indian Civil Service", he said being faceless is a "big strength", hinting there's a difference between publicity of a scheme, and individual publicity.
However, he lamented that the trend had changed of late.
He also said those working in the system had better reform suggestions than committees formed for the purpose, "but we don't value this (experience)".