India
Soon, your kirana shops to sell Wi-Fi data packs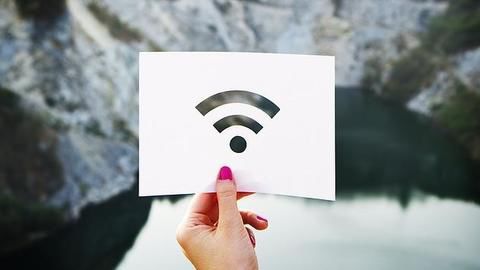 Data users will soon be able to buy low-cost Wi-Fi-powered data packs from community kirana shops and even the 'thela wallah', or street vendors.
Centre for Development of Telematics has produced a mass market 'public data office' tech which is priced under Rs. 50,000 to provide low-cost Wi-Fi solutions.
The Wi-Fi data will come for subscriptions as less as Rs. 10.
In context:
Digital India: Grocery stores to sell Wi-Fi soon
India vs developed countries Wi-Fi hotspot comparison

While India currently only had approximately 31,500 Wi-Fi hotspots by 2016, other developed countries like France, US and UK, have 13 million, 9.8 million and 5.6 million hotspots, respectively.
24 Aug 2016

Facebook pilot will soon allow kirana stores to sell Wi-Fi
Facebook is reportedly piloting a Wi-Fi hotspot project in India.
This will allow consumers to buy cheap data packages from their local internet service providers to get internet through these hotspots, which will even be set up in kirana stores.
A spokesman for Facebook said they were currently testing "Express Wi-Fi with multiple local ISP partners in India".
Love India news?


Stay updated with the latest happenings.
10 Mar 2017

TRAI wants Wi-Fi for public places
Telecom regulator Telecom Regulatory Authority of India directed the Department of Telecom (DoT) to "tweak internet service provider (ISP) permit rules" and make new spectrum bands available.
This will be done to expedite measures to make Wi-Fi access devices economical and to make way for affordable Wi-Fi services in public places.
It said 'public data office aggregators' (PDOAs) should be made available.
10 Mar 2017

Employment in rural areas and cost cutting through Wi-Fi boost
TRAI said Wi-Fi hotspots were needed for faster penetration of internet which would especially benefit rural areas, where mobile internet is yet to catch up.
It also stated that currently, the consumers pay "23 paise per MB for data usage on 2G/3G/4G mobile networks" which would come down by as much as "1/10th in Wi-Fi compared to mobile data".
22 Apr 2017

Soon, your kirana shops to sell Wi-Fi data packs
22 Apr 2017

More about the device
The set up will provide the street vendors with a license-free ISM (industrial, scientific and medical) band and the data voucher will be kickstarted from Meerut.
The electronically powered device other than providing organized billing will also "offer a Wi-Fi access point with e-KYC, OTP authentication and voucher packs".
C-DoT will give the PDO technology to 20 partners for production of the devices.