India's obsession with English: Himachal judge drafts bizarre judgment!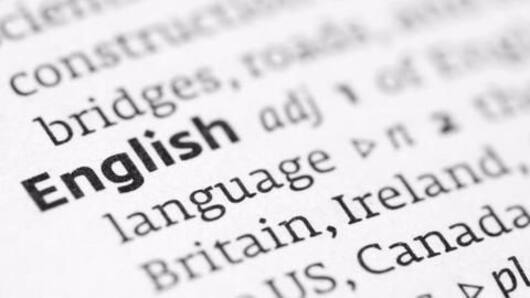 When an SC bench received a judgement from a Himachal Pradesh judge, they could only stare in bemusement.
A part read: "The learned counsel...cannot derive the fullest succour from the aforesaid acquiescence... given its sinew suffering partial dissipation from an imminent display occurring in the impugned pronouncement…"
The bench set it aside as "one cannot understand this"!
What's behind the Indian obsession with English?
In context
The 'phunny' journey of English in India
Excerpt
An excerpt from the judgment
Here's a longer excerpt of the convoluted judgment:
"The summom bonum of the discussion is that all aforesaid material which existed before the learned Executing Court standing slighted besides their impact standing untenably undermined by him whereupon the ensuing sequel therefrom is of the learned Executing Court while pronouncing its impugned rendition overlooking the relevant and germane evidence besides its not appreciating its worth."
Obsession
English creating a new class system in India
Indians hold the English language in high regard; the ability to communicate in English is looked at as a sign of status, presumably the result of a colonial hangover.
Those who can't speak the language are frowned upon, especially in the 'elite' circles.
Many Bollywood movies, including Sridevi's 'English Vinglish' and the recent 'Hindi Medium' (Irfan Khan) have thrown light on the issue.
Love India news?
Stay updated with the latest happenings.
Notify Me
India has how many English users?!
According to the British Council, India has more users of English than Australia, New Zealand, South Africa, and the US and the UK combined!
Indianisation
The curious, and hilarious, Indianisation of English
English in India has a unique flavor to it. Only India can boast of 'monkey caps' (balaclavas), 'French toast' (which is more Indian than French) and 'good names' (first names) of people.
Literal translation from vernaculars to English often results in weird phrases: "Myself Priya" (incorrect), "I belong to Delhi" (again, incorrect), or "You are eating my brain" (for the third time, incorrect!).
MTI
Can we speak English right?
Despite widespread use, the Indian accent has often been the butt of ridicule; it is a common joke used by many comedians (remember Russell Peters?).
Though India is a prime call center hub, employees are trained in English for hours to remove the MTI (Mother Tongue Influence).
Priyanka Chopra even received special applause from Indian fans for an "authentic Indian accent" in 'Quantico'.
Trend
Find (a word), fumble, frame: India's new obsession with alliteration
In recent times, one can notice a trend taking over: alliteration in slogans, from personal to professional.
PM Narendra Modi gave his three Ds for national success (Democracy, Demographic, Demand), and President Pranab Mukherjee had the five Ts for reviving "Brand India" (Tradition, Talent, Tourism, Trade, Technology).
Even Chetan Bhagat had three Is for Indian politics (Intention, Initiative, Ideas).
Problem
How much is too much?
Research has shown that knowing one language well (often, the mother tongue) helps children in grasping new information better and faster, but English is introduced in schools while the child is still learning his mother tongue.
Many teachers who completed their studies years ago are also not fluent in English, creating hurdles in their employment.
English to be removed as third language?
In what seems to be a sign of awakening to a possible problem, HRD Minister Prakash Javadekar said that the three-language formula being followed in schools, which compulsorily includes English, can be modified to exclude the said language. Students can instead learn three Indian languages.
Words
The many gifts that India left for English
At the end, here's a quick look at the words India has gifted to the English language: 'avatar' (incarnation), 'bungalow'(a one-storeyed house), 'jungle' (forest), 'loot' (rob) and 'thug' (cheat), among many others.
Hobson-Jobson, a dictionary of Anglo-Indian words, also lists 'Nirvana' (a state of tranquility in Buddhism), 'pyjamas' (loose-fitting trousers), and 'Namaste' (a greeting).
Even 'aiyoh' entered the Oxford dictionary last October!