Mega railways app to encompass all existing IRCTC apps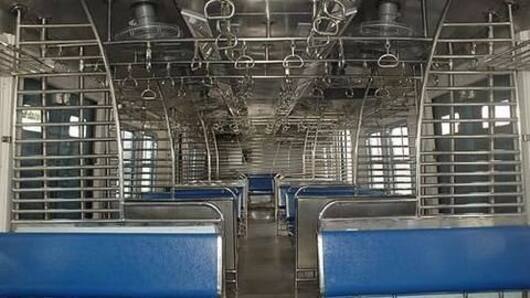 PM Modi's Digital India move has found a kindred spirit in IRCTC as they solidify their stance with changing times.
Indian Railways is developing a mega app which will be rolled out in June. It will be able to answer all queries by travellers and will also integrate existing IRCTC apps.
Here's all about the app that is set to change Railways' digital footprint.
In context
HindRail, an one-stop solution for your railway queries
HindRail
HindRail, the new digital face of Indian Railways
The app, dubbed HindRail will not only provide the customers with apt information about arrivals, departures, delays, cancellations, platform numbers, running status and berth availability but will also let them book taxis, hotels, tour packages, e-catering and more.
The service providers would partner with IR on a revenue-sharing basis, which would facilitate a business potential of Rs. 100 crore every year via this app.
Train timings
Solving all hiccups
The Railway Board often gets complaints from travellers that they do not get adequate information about trains' timings, particularly if they are running late.
Mohd Jamshed, Railway Board member (traffic) agrees that there have been hiccups and also believes that this new app would address and solve all those grievances that the consumers have at the moment.
Love India news?
Stay updated with the latest happenings.
Notify Me
App
Indian Railways apps that you can avail now
Indian Railways have developed quite a few apps over the years, which can help users with various tasks related to trains.
For example, there are apps like IRCTC Connect, National Train Enquiry System or NTES app, eRail.in app that can book or cancel tickets, track trains, inform about the delay, provide PNR status and info, give information about seat availability etc.
IRCTC
Everything for an h(app)y train journey
Other than providing information about trains, IRCTC also has an app for managing all the customers' complaints, with its CMS platform.
IRCTC has an eCatering app, which allows travellers to book meals while travelling.
TravelKhana is another app which delivers food to the travellers on the track, but it's a third party app and not an official one.
Government
Some major Indian government apps
The government has introduced an OnlineRTI app for people to file RTI online.
There are MyGov and MEAIndia, which gives citizens information about all government initiatives and India's foreign missions respectively.
Our Prime Minister has launched NaMo app, for connecting with citizens. mPasport Seva app allows users to access passport services anytime, while Khoya Paya App helps citizens find missing children.