India
Jharkhand: Elephants kill more people than Maoists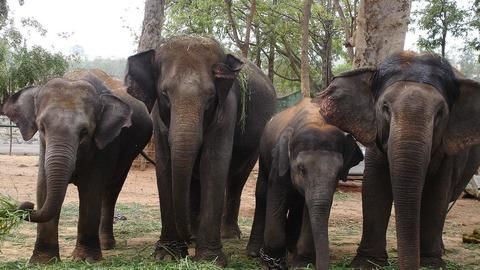 Government statistics show that in 2015-16, elephants killed more people in Jharkhand than the Maoist insurgency.
66 people were killed by elephants in 2015-16 while Maoists killed 57 that year. However, in 2016-17, elephants killed only 42 people while Maoists killed 61 people.
Officials say that while human fatalities from Maoism have been reduced by policy changes, deaths caused by elephants continue to rise.
In context:
Do elephants kill more than Maoists in Jharkhand?
Insurgency

Insurgency in Jharkhand
For the last 4 decades Jharkhand has been grappling with Maoist insurgency.
However, over the years, steady development, surrender schemes and other counter-insurgency techniques have reduced flashes of violence between state and non-state actors.
Awareness programmes and social outreach by the government has also helped several of the insurgents give up arms and re-integrate into society.
24 Apr 2017

Jharkhand: Elephants kill more people than Maoists
Love India news?


Stay updated with the latest happenings.
Why?

Why is human-animal conflict increasing?
Jharkhand has 688 elephants and they have killed 59 people every year in the past decade.
Increasing amount of land under crop cover serves as an easy source of food for the animals, who become aggressive and territorial in large groups.
Reducing quantities of food like bamboo, kajhi and khair in Jharkhand's forests has also contributed to the problem.
What remedial measures are being considered?

Jharkhand's principal chief conservator of forest, LR Singh said a 5-state committee has been set up to look for remedial measures. The plan could involve hiring more forest staff and conducting a detailed study of

elephant

routes to reduce the conflict.