25 CRPF jawans martyred in Maoist attack in Chattisgarh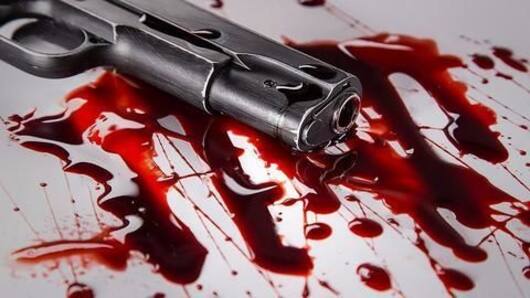 On 24th April, one of the deadliest attacks by Maoist rebels claimed lives of 25 CRPF personnel.
99 personnel were deployed to assist with the construction of a road, when they were ambushed by 300-400 leftist insurgents.
According to the statement issued by CRPF, "tell-tale" signs from the ground indicated that a considerable number of Maoists, too, were exterminated in the gun battle.
In context
Naxal attack in Chattisgarh kills 25 CRPF jawans
One of the biggest loot of arms
Apart from being one of the deadliest attacks, the Sukma ambush was also a major loot of arms. Sources said the Maoists took away 22 rifles (12 AKs and five INSAS), 3,400 live rounds, 22 bulletproof jackets, two binoculars, and five wireless sets, among others.
Survivor
Guarding Kashmir easier than anti-Maoist operations: Sukma attack survivor
Survivors of the Sukma attack reported they were completely outnumbered by Maoists, and "ran out of ammunition after two hours of gunfight".
"Other teams weren't able to come to our rescue because of incessant firing," said an injured CRPF constable; they couldn't even retrieve rifles from their dying colleagues.
Maoists, dressed like villagers, approached the personnel and talked to them before opening fire.
Love India news?
Stay updated with the latest happenings.
Notify Me
01 May 2017
Chhattisgarh: Ajit Doval planning "surgical strike" on Maoists
Sources said Indian National Security Adviser Ajit Doval is personally overseeing efforts to launch a "surgical strike" on Maoists in Chhattisgarh.
Senior officers like DG Maoist operation DM Awasthi, Senior Security Adviser in the Home Ministry, Vijay Kumar and DG NIA, Sharad Kumar are part of the efforts.
Meanwhile, the Centre has directed an "all-out offensive" and demanded results "in two to two-and-a-half months".
07 May 2017
19 Maoists, including 9 from Sukma attack arrested
19 Maoists, including 9 who were involved in the Sukma attack, were arrested in a joint operation between the CRPF, CoBRA commandos and local police in Chhattisgarh.
They were arrested from Chintalnar, Chintagufa and Burkapal areas of Sukma. They have been remanded to judicial custody.
Another 10 Jan militia members of the Maoists were rounded up from Kukanar by police.
24 May 2017
Sukma attack- CRPF commander suspended, many others shifted out
Assistant Commandant J Vishwanath, who was leading the CRPF team that was attacked in Sukma on April 24, has been suspended.
Commanding officer of the 74th battalion, Commandant Firoze Kuzur, has been moved out of Chhattisgarh too.
Seeking to up its game, the CRPF has also shifted over six commandants and a DIG from Bastar, and brought in top officers from other parts.