Malabar 2017 to focus on anti-submarine warfare : Indian Navy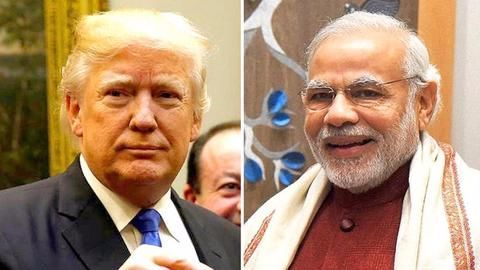 India and the US are set to conduct Malabar Exercise in July in Bay of Bengal. Termed America's largest military exercise conducted with non-NATO countries, this is the first major military drill under Donald Trump's Presidency.
Purported to be bigger than previous editions, the Japanese forces are also expected to participate.
China, bothered by the trilateral engagement is likely to monitor the exercise closely.
In context
Exercise Malabar 2017 : Should China be worried?
What is the Malabar Naval Exercise?
The Malabar Exercise, starting off as a bilateral engagement between India and the US has been held annually since 1992. It acquired trilateral status in 2015 with the entry of Japan. The exercise aimed at enhancing interoperability covers aspects including maritime interdiction and aerial combat.
Background
The China factor
China, in recent years has emerged as an aggressive military and economic power. Countries including India, Japan and the US face a common threat emanating from China.
China views the strategic trilateral as intended to hinder its expansionist ambitions.
The exercise is further being conducted against the backdrop of increasing incidence of threats like piracy and natural disasters which require better co-ordination to tackle.
Love India news?
Stay updated with the latest happenings.
Notify Me
Details
Exercise Malabar, 2017
Indian Navy (IN) sources note that they would soon work out details including the exact schedule, ships participating and the simulations with the US.
An IN official further noted that the exercise could involve aircraft carriers and nuclear powered submarines.
While adding the exercises would especially focus on anti-submarine warfare, he noted the P-8I and P-8A submarine hunter planes would also participate.
China's concerns
Why does it bother China?
China feels focus on anti-submarine warfare is intended to target Chinese submarines in the East and South China sea. China also considers drills focusing on East China sea as a ploy to distract it from South China sea, its current focus.
China also fears India improving on submarine warfare and fears Japanese Maritime Self Defense Forces would use enhanced capabilities to spy on China.
Conclusion
An alternative viewpoint
The US intention behind Malabar could be to bring India and Japan on board to relieve overstretching its naval resources .
Increasing participation from US allies including Australia and Singapore have led for the exercise to be construed as part of instituting an anti-China war fighting alliance. Speculations aside, forces including the IN are enabled to enhance their capabilities by working together.