India
Degree admission cut-offs may reduce this academic year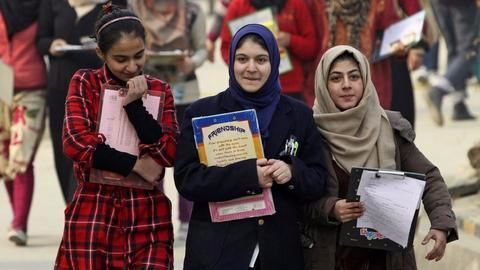 On Monday, 32 education boards including the Central Board for Security Education (CBSE) agreed to let go of "spiking" students' marks via "moderation".
This will result in a probable reduction of Class 12 students' marks, and consequently in the cut-offs for degree admissions.
The practice of granting grace marks to students staying on the pass-fail borderline will, however, continue.
In context:
Education boards to no longer inflate students' marks
Background

What is the moderation practice about?
The moderation policy/practice awards students with up to 15% more marks, if question papers have been deemed to be difficult.
The Central Board of Secondary Education has been indulging in the moderation practice since 1992, with their own officials admitting that doing so isn't a genuine reflection of students' potential.
The extra marks granted by CBSE have a ceiling of 95%.
25 Apr 2017

Degree admission cut-offs may reduce this academic year
Love India news?


Stay updated with the latest happenings.
The Meeting

Details of Monday's meeting
The meeting was chaired by Anil Swarup, a secretary in the HRD Ministry and was attended by education secretaries and chairpersons of different boards across the state.
The CBSE decided that grace marks awarded to students will be reflected on their marksheets.
The boards also decided that marks for extra-curricular activities (ECA) would be excluded from the students' final tally.