Gondia Crash: Instructor, trainee die after crash splits aircraft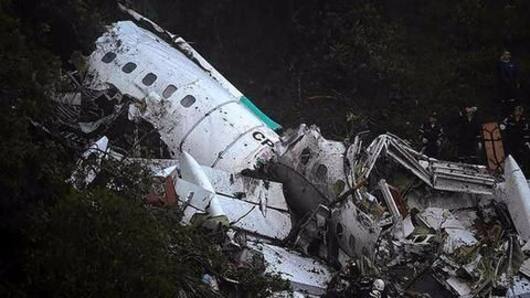 Flight instructor captain Rajan Gupta (35) and trainee pilot Himani Kalyan (24) died when their aircraft crashed in the Wainganga River near the Maharashtra-MP border.
It was Kalyan's last test as a trainee in her 18-month course at the National Flying Training Institute.
The aircraft broke into three after reportedly hitting the wire of a ropeway.
In context
Aircraft crashes in Gondia, instructor, trainee dead
Details
Aircraft broke into three after hitting wire
Police said the Diamond 42 (DA42-VI) aircraft, which had left from NFTI's Birsi Training Centre at Gondia, lost contact with Mumbai Air Traffic Controller at about 9:40 in the morning.
Eyewitnesses said it hit a wire being used by a construction company in the Mahalgao-Deori Vidarbha area, and then collapsed. Oil spill was visible in the Wainganga.
An Accidental Death Report has been registered.
Missing black boxes complicate probe
The black boxes, which keep recording several parameters of the aircraft including audio, are missing, complicating investigation. An exact reason of the crash will be determined after through probe. A team from the Directorate General of Civil Aviation has already begun an enquiry.