India
CM Adityanath calls for resumption of Ramleela, Raaslila in UP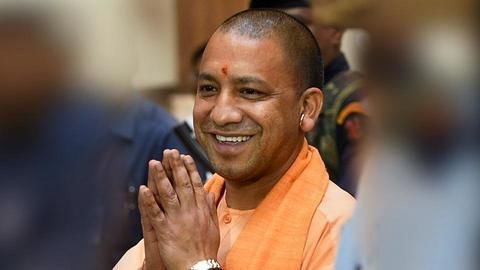 Uttar Pradesh Chief Minister Yogi Adityanath has ordered the resumption of Ramleela and Raaslila in Ayodhya and Mathura respectively.
He made several other recommendations regarding religious practices in UP at the conclusion of a presentation by the Religious Endowment Department in a meeting in Lucknow.
He has given a deadline of June 2018 for completion of projects to help execute this.
In context:
Yogi to revive religion in UP
Stopped abruptly years ago

According to reports the Ramleela in Ayodhya was stopped abruptly in 2013. Some reports suggest that this was because the

Samajwadi Party

government had refused to release funds for the event.
27 Apr 2017

CM Adityanath calls for resumption of Ramleela, Raaslila in UP
Love India news?


Stay updated with the latest happenings.
Ramleela and Raaslila

Raaslila is a folk art depicting the life of Lord Krishna in the form of dance drama in Mathura. Ramleela is a dramatic enactment of the life of Lord Rama based on the epic Ramayana.
Details

Other initiatives called for by Yogi
Speaking to officials, Adityanath also called for conducting the Bhajan Sandhya program in Chitrakoot.
He also said there should be e-puja and e-donation services at the Kashi Vishwanath temple in Varanasi.
He added that soon online applications for Kailash Mansarovar Yatra and Sindhu Yatra would be made available.
He also asked officials to create 4-lane approach roads to all major temples in the state.