Deep nexus: Swiss firm Roche allegedly blocked cheaper cancer drugs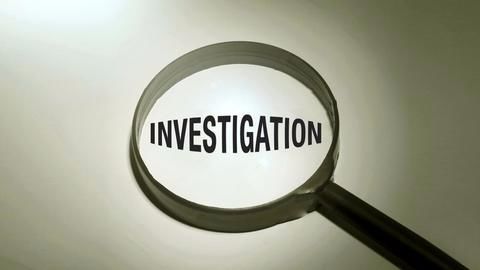 Competition Commission of India, the country's anti-trust regulator, has ordered a probe against Swiss drug maker Roche, which was allegedly attempting to maintain monopoly in the breast cancer drug market.
It sought a report in 60 days.
Bengaluru's Biocon and US' Mylan had filed a complaint alleging Roche was using its powerful position to restrict entry of low-cost alternatives to Trastuzumab, their popular drug.
In context
The nexus between doctors and leading drugmaker Roche
Compaint
Roche allegedly wrote to medical practitioners against cheaper alternatives
Biocon and Mylan produce Trastuzumab "biosimilar" - drugs which are almost identical and have similar safety and effectiveness - which are sold in over 12 countries including India and are priced over 25% lower than Roche's.
In 2016, they approached the CCI, complaining Roche was raising unwarranted concerns regarding the biosimilars to doctors, regulators and others.
Roche also allegedly influenced tenders and legal processes.
"Misleading" data
In April 2016, the Delhi HC sided with Roche in a civil suit against Biocon's approval, but changed its order three days later, allowing the biosimilar. However, Roche used to quote the initial order in its communications and ignored the latter.
Love India news?
Stay updated with the latest happenings.
Notify Me
Nexus
The nexus goes deep
Kalyani Menon-Sen, Coordinator for Campaign for Affordable Trastuzumab said that women were often pressurized to buy Roche's drug at private hospitals. If they opt for buying it outside, or choose biosimilars, they are sometimes even denied treatment.
The CCI also noted that Biocon has been approved by the Drugs Controller General of India.
Roche drug priced up to 100% higher than biosimilars!
A 440mg vial of Roche's Trastuzumab was sold in India for Rs. 1,20,000 during 2002-2012. In 2013, it released a cheaper version at Rs. 75,000. The same year, Biocon released its biosimilar at Rs. 57,500; Roche subsequently lowered its prices too.
Biosimilars
Roche targeted other biosimilars too
Not just Biocon and Mylan, Roche targeted other biosimilars too. In 2015, Reliance Life Science's biosimilar TrastuRel was approved, but it could be released one year later after being challenged by Roche in the Delhi HC.
Cadila Healthcare, meanwhile, took precautions: it sought an injunction from the Bombay HC before it launched its biosimilar version.