Delhi school fears 'bad name' if rape survivor attends classes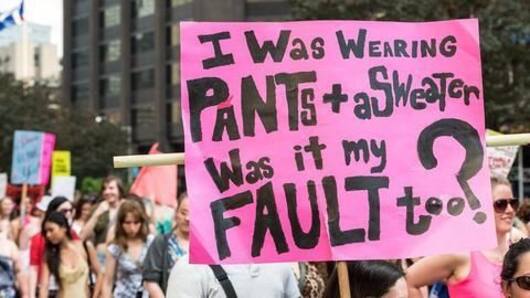 Parents of a rape survivor in Delhi have alleged that her school has asked them not to send her to classes as it would "tarnish" their institute's name.
Authorities at the school, which hasn't been identified, allegedly told them she would be promoted only if she stops coming.
"(They) also said the administration would not take responsibility for the girl's safety," the parents complained.
In context
Delhi school boycotts rape survivor fearing 'bad name'
Harassment
'Don't use buses, don't sit with friends': School harasses survivor
The student was kidnapped, raped in a moving car and then left on the road when she was in Class X. She is now seeking admission into the next class.
The school administration is reportedly harassing her so she is forced to leave: they don't allow her to use the school bus, or to sit with her friends.
DCW seeks report within five days
The Delhi Commission for Women sent a notice to the education department on the parents' complaint, and asked for a report within five days. "The girl is being punished for no fault of hers. This is a very unacceptable matter," said DCW chairperson Swati Jaihind.
Love India news?
Stay updated with the latest happenings.
Notify Me
Victim-blaming
A pervasive victim-blaming mindset worsens matters in India
India's rape problem is complicated by a pervasive victim-blaming mindset, especially among those in power.
A victim finds it hard to report the matter in the first place: she is often subjected to questions like, "What were you wearing? Why were you there at that time alone?" etc.
If the victim was drunk, it becomes an even easier case to malign her.
When well-known rape victim was denied entry to a bar
Suzette Jordan, a well-known rape survivor who fought for her right to shun anonymity, was allegedly denied entry to a Kolkata bar because she was "that rape victim". The bar officials later claimed she was stopped because she had arrived late.
Women leaders
Women leaders not immune either
After a journalist was murdered, former Delhi CM Sheila Dikshit remarked, "One should not be adventurous being a woman."
Maharashtra Women's Commission member Asha Mirje too thinks the Shakti Mills gangrape could have been avoided if the victim didn't go out alone. "Why did the victim go to such an isolated spot at 9pm?"
Males
The male victim is in another hell
India doesn't legally recognize men's rapes; moreover, males are expected to be strong and "masculine", and confessing about being a victim often makes society view them as "weak".
This even leads to differences in compensation; "females are entitled to Rs. 3L under the head of 'rape', whereas males will only be entitled to Rs. 50,000 under the head of 'child abuse'," said a petition.
Media
How can media take charge?
Indian media is not free of bias; often, the victim's ethnicity, work, what she does for a living etc is splashed on websites, against laws.
A trend of sensationalization has also taken over in a bid to attract audiences.
Focus needs to be on the perpetrator; identifiers shouldn't be used unless need be.