India
SC asks for FIRs on all encounter deaths including AFSPA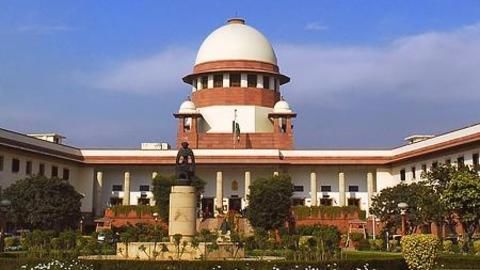 Dealing a blow to the Indian armed forces as well as the Centre, the Supreme Court has mandated that FIRs be filed against all encounter deaths in the country, including AFSPA related ones.
A bench which included the Chief Justice of India pronounced the verdict in a chamber hearing.
The Centre had vehemently argued against the SC's judgement.
In context:
SC seeks FIR on AFSPA encounter deaths
Background

What is AFSPA and why is it needed?
The Armed Forces Special Powers Act (AFSPA) gives special powers to Indian armed forces working in "disturbed areas."
Forces can arrest, interrogate and search peoples houses without warrants and with a large degree of legal immunity.
It is necessary in states/regions facing an armed insurgency, as forces are usually at the receiving end of terrorists' bullets.
However critics argue that it is abused.
29 Apr 2017

SC asks for FIRs on all encounter deaths including AFSPA
Love India news?


Stay updated with the latest happenings.
Verdict

Verdict was issued last year
On 8 July 2016, the SC had issued a verdict, negating the legal immunity enjoyed by armed forces under AFSPA.
The move was necessitated by the increasing number of allegations of torture, rape and murder by armed forces personnel under the guise of AFSPA.
The Centre immediately filed a curative petition to reverse the order, which the court has now dismissed.
Centre

What were the Centre's arguments?
The Centre had argued that "The scope of judicial review against active military operations cannot be on the same parameters as in other situations. Therefore, action taken by Army during operations cannot be put to judicial scrutiny."
They said "If the position maintained by the impugned order continues, it may one day be well-nigh impossible to maintain peace and security."
Manipur: SC opening a can of worms?

Analysts speculated that the SC's order to reopen cases of extra-judicial killings by the Armed forces in Manipur would set a precedent for more such allegations against the forces. It was alleged that over 1500 extra-judicial killings were orchestrated by forces in Manipur under AFSPA.