India
Who will be gangster Dawood Ibrahim's successor?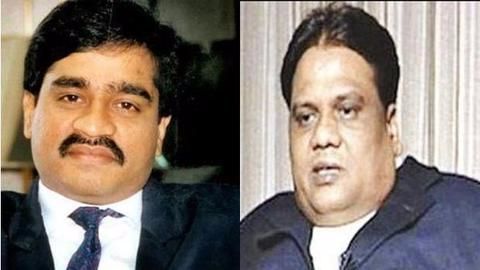 Amid rumours on his health and death, a buzz on who will be his successor has already started.
According to former Assistant Commissioner of Police Shamsher Khan Pathan, Chhota Shakeel is likely to take over operations after his death "since he is very aggressive".
Various media houses said Dawood is suffering from gangrene of limbs and he could both lose his legs.
In context:
Dawood Ibrahim's failing health: fact or rumor?
Intro

Who is Dawood Ibrahim?
Dawood Ibrahim was the son of a Mumbai police constable. He started his life of crime as a member of Haji Mastan gang in the Dongri area of Mumbai.
Dawood who later took over the gang was mostly involved in drug trafficking and providing transportation for illegal activities.
Cricket betting and producing Bollywood movies too were part of his gang's activities.
The D Company

D-Company (Dawood Company) is the name given by the media to Dawood Ibrahim's organized criminal group. Its operations include arms trafficking, contract killing, counterfeiting, drug trafficking, extortion, and terrorism.
Love India news?


Stay updated with the latest happenings.
28 Apr 2017

Dawood Ibrahim reportedly spotted at party amid rumours of illness
Amid rumours of wanted criminal Dawood Ibrahim's failing health, sources said he was recently spotted at a party hosted by former Pakistan cricketer Javed Miandad on April 19.
However, there have been reports he has been frequenting a hospital in Karachi.
Some publications reported the gangster had suffered a heart attack and had been hospitalized. There have also been speculations about his death.
29 Apr 2017

Who will be gangster Dawood Ibrahim's successor?
Chhota Shakeel denies rumours

Meanwhile, Dawood's long-time aide Chhota Shakeel has denied all reports of his illness. "Bhai is fit and fine," he told TOI on phone from Karachi.