India
Maharashtra's Jalyukta Shivar scheme relieves drought in Marathwada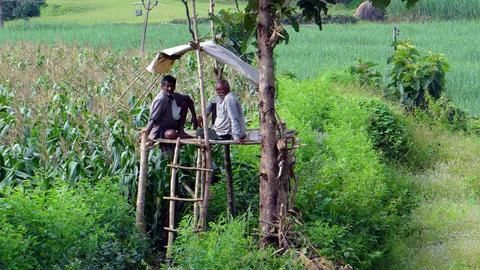 Reports have indicated that Maharashtra Chief Minister Devendra Fadnavis's Jalyukta Shivar scheme has helped alleviate drought conditions in the Marathwada district.
Marathwada has been one of Maharashtra's worst affected districts with regards to droughts. Sources said that the scheme has reduced or eliminated the need for water tankers in the region.
Under the scheme, 23000 villages will be made drought-free in 2 years.
In context:
Has Fadnavis reduced Marathwada drought?
About

Marathwada: Reeling under drought
Marathwada region has been reeling under drought for three years; from October 2015 - June 2016, there were 1417 farmer suicides.
After a long dry spell, excessive rains destroyed 50 per cent of the Kharif crops across.
The Maratha farmer community has carried out several marches to demand reservation in jobs and education.
30 Apr 2017

Maharashtra's Jalyukta Shivar scheme relieves drought in Marathwada
Love India news?


Stay updated with the latest happenings.
30 Apr 2017

What is the Jalyukta Shivar scheme?
In 2014, the Maharashtra government launched the Rs. 3766 crore Jalyukta Shivar scheme to eliminate drought in 23,000 villages in Maharashtra by 2019.
Under the scheme, the government sought to deepen and widen streams, construct dams, nullahs, farm ponds and de-silt rivers and lakes in the state.
It sought to prevent further depletion of the ground water table.
Has the scheme been effective?

According to state officials there were 4,640 tankers deployed last year for providing drinking water to 3,586 villages and 5,993 hamlets. This year, only 669 tankers have been deployed for 886 villages and 2207 hamlets. However, the opposition says this was due to good rain.
Karnataka

Karnataka cattle face drought brunt
Meanwhile, in Karnataka's Kolar district, cattle have been facing the brunt of the severe drought due to inability of fodder.
Officials blame the conditions on changes in cropping patterns in the state. They added that a deficient monsoon also added to the problems.
Farmers in the region have sought government intervention and opposition leaders have proposed schemes similar to Maharashtra's to alleviate the problem.