India
Now, cow vigilantism in Assam too?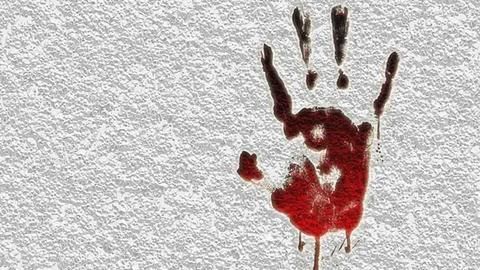 Cow vigilantism seems to have found its way to Assam as well, where 2 suspected cattle smugglers were lynched by a mob in Nagaon district.
Police managed to break-up the mob, and rush the injured men to hospital, but they succumbed to their injuries after being admitted.
An FIR has been lodged and investigations into the incident are underway.
In context:
More cow vigilantism strikes again!
Violence

Violence form gau rakshaks
Violence from vigilante groups claiming to be protecting cows has been on the rise across the country. Several elected representatives have endorsed this style of mob-justice, adding to concerns.
A man from Alwar was recently beaten to death for transporting cows, despite having valid documents.
A family of five including a 9-year old girl were injured after they were attacked for transporting their livestock.
Govt

Govt measures to protect cows
The Centre introduced several measures to protect cows in the country, including a preposterous proposal to assign Aadhaar like unique IDs for cows.
In another similar proposal, the Centre was considering starting Project Cow, like Project Tiger and create "cow sanctuaries" to conserve cows.
The Centre has also demanded case files of incidents where vigilante groups have attacked or killed suspected cow smugglers.
Love India news?


Stay updated with the latest happenings.
Modi

Modi requests for files on gau rakshaks
Prime Minister Narendra Modi had denounced the activities of certain gau rakshaks, or cow protectors, who had flogged Dalits in his home state of Gujarat.
Modi had stated these gau rakshaks to be 'anti-social' elements in the society, which soon met with rebuke from other Hindu-based political groups.
Modi also requested for dossiers on the cow protectors, to bring them to justice.
01 May 2017

Now, cow vigilantism in Assam too?
What do authorities have to say?

Nagaon superintendent of police Debaraj Upadhay said there would be an "impartial inquiry" into the matter. He said there had been many incidences of cattle theft in the area, hence villagers were on edge.
02 May 2017

Two arrested over lynching of suspected cow thieves in Assam
Two persons were arrested in Assam's Nagaon for their alleged involvement in the lynching of two suspected cow thieves.
"Our investigation is on…to find out if there are more involved in the crime," said Nagaon Superintendent of Police D. Upadhaya.
Both hail from Naromari village.
Earlier, locals launched a protest with the two bodies, demanding action against the guilty.