India
Chennai airport to become 'silent' from May 1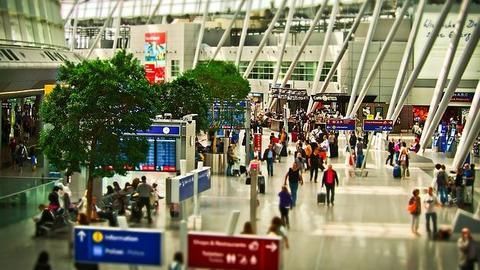 The Airports Authority of India has decided to make Chennai airport silent from May 1, like those that meet international standards. The scheme is part of modernization plans.
Announcements and boarding calls will be stopped to reduce noise pollution. Mumbai, Delhi, Bengaluru, and Hyderabad airports already follow this rule.
Several other initiatives are also being rolled out selectively by the AAI.
In context:
Indian airports going silent
01 May 2017

Chennai airport to become 'silent' from May 1
AAI statement

AAI said "There will be no announcements made by the airline authorities. This will also include boarding calls and all the other necessary announcements that were used to be made by the airline authorities."
Love India news?


Stay updated with the latest happenings.
Coordinating

Better co-ordination required
The AAI said that passengers will now get boarding calls etc on their phones via SMS.
Making the airport silent means AAI and airlines will have to work closely to ensure boarding gates, check-in counters are assigned appropriately and on time to all passengers.
Several airlines were reportedly against making the airport silent.
However, airlines will make limited announcements for last-minute changes.