Railways' food scam - RTI reveals major scam in food-prices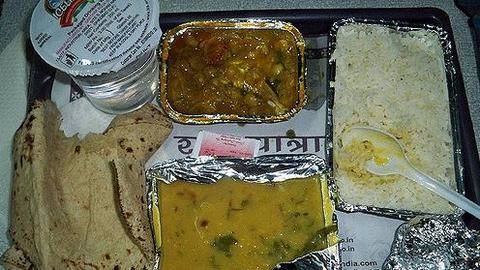 An RTI appeal revealed, Railways' catering department has been running a major scam by buying products several times over market price.
While Railways has been trying to bring down costs to ensure profitability, it has been at the same time, spending Rs. 1,241 for a liter of refined oil and Rs. 49 for packet of salt!
Here's how this fraudulent activity came into light.
In context
Indian Railways scam gets revealed in RTI reply
Second attempt
First RTI gets ignored, Bose decides to file another
After activist Ajay Bose's first RTI query received no response from the Railways, he decided to file another one.
The RTI finally came through, said Bose, "I received a reply with details, which were shocking: they purchased 100 grams of curd, which costs Rs. 25, for Rs. 972. In fact, the Railways had bought most items at costs much than their MRP."
Loss
Pandora's box finally opens
The catering department bought products several times above MRP for its CSTM warehouse, which it later distributed to IRCTC's Jan Ahar canteens, base kitchens and also sold on-board Deccan Queen, Kurla-Hazrat Nizamuddin Express.
It is not a surprise that Railways is incurring massive losses day in and day out, considering a scam of this gargantuan proportion would leave even the well funded bleeding dry.
Love India news?
Stay updated with the latest happenings.
Notify Me
Scam
Major scam alert!
The RTI revealed that 1 kg Amul curd was purchased for Rs. 9,720, Tur and Moong Dal were bought at Rs. 157 per kg, 1 kg of chicken was bought at a whopping cost of Rs. 233 and the cherry on the cake was the refined oil, which the catering department bought for a Rs. 1,241 per litre.
That's one expensive meal for sure.
Fraud
Things now get worse
The rot, however, didn't just stop there as the RTI also revealed severe discrepancies on the amount purchased and the amount the catering department said it has distributed.
The catering department said that 50 kg of flour was purchased for Rs. 7,680, and in the same reply claimed that it has distributed 450 kg of flour to Jan Ahar canteens and base kitchens.
Balance sheet
The balance sheet doesn't add up
In the same note, it purchased 255 kg of Basmati rice, but somehow distributed 745 kg of the same and managed to dispense 35 kg of maida after purchasing only 22 kgs of it.
The defense to this not being a scam could only be the argument that the Railways have somehow managed to miraculously multiply raw materials by muttering some secret mumbo-jumbo.
03 May 2017
Railways' food scam: Central Railways blames typos for RTI error
The Central Railway clarified that the RTI response which showed the CR purchased food for 10 times the MRP was because of a typographical error on the part of three inspectors.
It added that the three inspectors have been suspended. They were from the commercial department.
The CR's Chief Commercial Manager said he would "make sure that this is not repeated."