Govt: Citizens don't have absolute rights over their bodies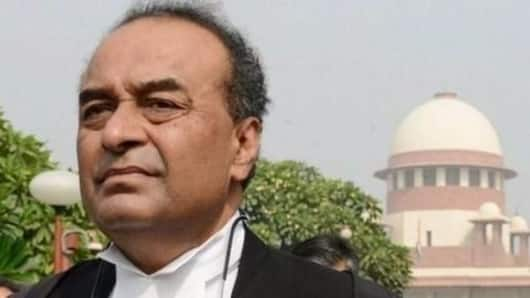 In an alarming statement, Attorney General Mukul Rohatgi told the Supreme Court that citizens do not have an "absolute" right on their bodies or body parts.
He was making the statements in response to citizens refusing to give biometric details like fingerprints and retinal scans for Aadhaar enrolment.
He said "the concept of absolute right over one's body was a myth."
In context
Do we have a right over our bodies?
The issue
What was the issue all about?
The hearing was regarding several petitions that sought to challenge the constitutional validity of making Aadhaar enrolment mandatory.
The government had stated that Aadhaar and UID would be voluntary, but Rohatgi recently stated that under Section 7 and 54 of the Aadhaar Act, enrolment is mandatory.
In addition, Section 139AA of the IT Act makes Aadhaar mandatory for filing tax returns.
Justification
What was Rohatgi's justification?
Rohatgi stated that laws on suicide and drug abuse make it clear that one does not have an absolute right on his/her body.
He said women were also not allowed to terminate their pregnancies after a certain stage. He added that citizens are forced to comply with breath tests by traffic police and that criminals can be sentenced to death based on their crimes.
Love India news?
Stay updated with the latest happenings.
Notify Me
Rohatgi's choice of words appalling
Speaking about suicides and drugs, Rohatgi said "The right not to have bodily intrusion is not absolute, and the life of a person can also be taken away by following a due procedure of law."
Rebuttal
What was the court's rebuttal?
The court clarified to Rohatgi that the hearing was about the IT Act amendment making it compulsory for Aadhaar linkages to tax returns.
They said that all examples cited by Rohatgi had to do with offences and could not be used to substantiate the government's demand for Aadhaar compliance.
The court said the government should not infringe upon personal and individual freedoms.
Want to make India tax-compliant: Rohatgi
Rohatgi said the UID program was "not meant to track anyone. The purpose is not to create Uncle Sam who will keep snooping. It is meant to make India a tax-compliant society and ensure that the benefits of welfare schemes reach the poor."