Bhamragarh: 15 injured in a series of Maoist attacks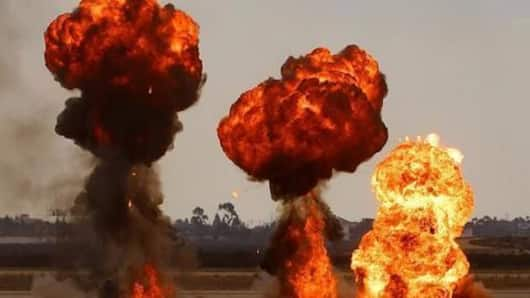 In a series of Maoists' instigated attacks, 14 Maharashtra Police officials and one CRPF personnel were injured in Bhamragarh district in Maharashtra.
First, there was a brief encounter between Maoists and the security forces which left 3 personnel injured. It was followed by an landmine blast which injured 12 members of Maharashtra Police.
Reportedly, there have been no fatal injuries in these incidents.
In context
Maoist attack in Bhamragarh (Maharashtra)
This is a developing story
This is a developing story. Please check back for updates.