India
Vijayawada airport gets cabinet nod for getting International status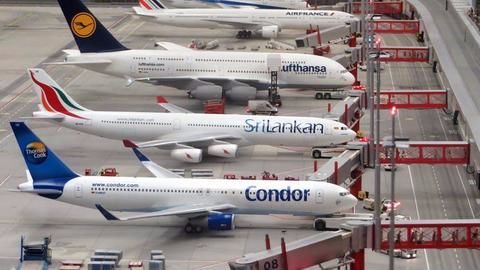 The Union Cabinet on Wednesday approved the granting of the International status to Vijayawada airport.
The decision was taken in order to improve connectivity to and from this Andhra Pradesh capital.
According to a statement released by the Union Cabinet, this would provide an impetus to domestic/international tourism and the socio-economic development of Andhra Pradesh.
In context:
Vijayawada airport goes international
Background

The Andhra Pradesh Reorganization Act, 2014
The Andhra Pradesh Reorganization Act, 2014 bifurcated the state of Andhra Pradesh into Telangana and the residuary Andhra Pradesh state.
Apart from determining the division of assets and liabilities, the act also declared Hyderabad as the permanent capital of Telangana and temporary capital of Andhra Pradesh.
It was under this act that Vijayawada airport was granted an International status by the Cabinet.
04 May 2017

Vijayawada airport gets cabinet nod for getting International status
Love India news?


Stay updated with the latest happenings.
Information

Details of the expansion
The new world-class terminal of Vijayawada airport was inaugurated on 12th January this year; it would not, however, serve international passengers and flights.
Vijayawada airport's old terminal, which served as an army base in World War II, will host international passengers and flights.
IT Minister Nara Lokesh said international operations would commence at Vijayawada airport in the next 6 months.