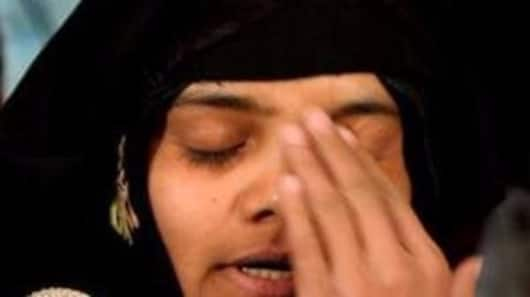 Bilkis Bano gangrape: Bombay HC upholds convictions
The Bombay High Court upheld the convictions of 11 individuals in the Bilkis Bano gangrape case. However, the court rejected the CBI appeal to give the death sentence to three of the accused.
The incident took place when 17 people were attacked by a mob during the 2002 Godhra riots.
The defence had argued that Bano's testimony was false and evidence was fabricated.
What was the case about?
On 3 March 2003, 17 people were attacked by a mob during the Godhra riots in Gujarat.
8 people were killed, 6 reported missing and 3 survived including Bilkis Bano.
She was reportedly raped by the 11 convicts of whom 3 allegedly planned out the attack and rape before hand.
Police were also reportedly involved in destroying and falsifying evidence at the time.
Police reject allegations, SC orders investigation
Gujarat police allegedly dismissed Bano's allegations and refused to register a case. However the Supreme Court, acting on a National Human Rights Council petition ordered a CBI probe into the incident in 2003.
Love India news?
Stay updated with the latest happenings.
Yes, notify me
Special court orders conviction, accused challenge order
In January 2008, a special court convicted the 11 accused and sentenced them to life imprisonment, but also granted a clean-chit to certain Gujarat police officials and hospital authorities on alleged tampering of evidence.
The accused challenged the conviction in the Bombay HC, which rejected their appeal, and also upheld the conviction of 6 others including Gujarat government officials for tampering evidence.
Have faith in the judiciary, will keep fighting: Bilkis Bano
Fourteen years after her horrifying ordeal, as Bombay HC upheld life imprisonment of her 11 rapists, Bilkis Bano stresses, "I want justice, not revenge."
The survivor says she is happy the officers involved in tampering of evidence were also convicted; she has faith in the judiciary, she adds.
Bano and husband Yakub are determined to keep fighting if the convicts appeal further.
Bilkis Bano case: SC refuses to stay IPS officer's conviction
The Supreme Court refused to stay the conviction of IPS officer R S Bhagora in the Bilkis Bano case, saying there was no urgency in hearing the matter as Bhagora had already served his sentence in the case.
Bhagora sought the stay as without it he would be terminated from service.
The matter has been posted for hearing in mid July.
Officials manipulating evidence should be relieved: SC on Bilkis Bano
The SC has questioned the Gujarat government over action taken against officials who tampered with evidence in the Bilkis Bano gangrape case. It noted such cops and doctors shouldn't be in service.
The apex court also allowed Bano to file for higher compensation from the government. She will have to file a special leave petition.
The government has four weeks to reply.