'Digital India' gets indigenously developed bio-solar ATMs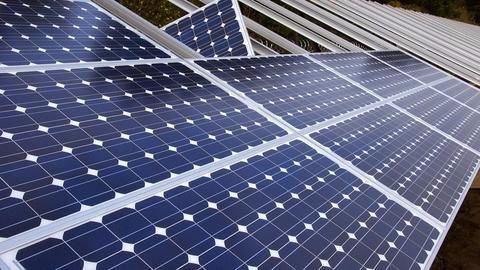 Another major boost for the Digital India drive comes in the form of a bio-solar ATM that has been developed by Indian scientists keeping the rural areas in mind.
A prototype of the same, priced roughly around 6 lakh i.e., almost half the cost of a conventional ATM, was unveiled at the Department of Science and Technology Conclave.
Here's all about it.
In context
Digital India sees bio-solar ATM debut
Scientists
The project will soon be ready for production
This bio-solar ATM was designed by professor S.P. Gon Chaudhuri and his team of scientists based in Kolkata, West Bengal, and is almost ready for mass production.
Union Science and Technology Minister Harsh Vardhan said, "…maybe in the next two to three months it will be ready and certainly we will think of taking this technology out of the lab to the people."
New technology
Innovative approach to traditional banking
The bio-solar ATM will function entirely on the energy that it would receive from the solar rays; it will be a touch-based device and will display images of currency denominations on its screen rather than the traditional numbers and alphabets.
"Moreover, information about the person's bank balance and the amount of money remaining after deduction, is provided via a headphone," Chaudhuri elucidated.
Love India news?
Stay updated with the latest happenings.
Notify Me
Aadhaar Card
Aadhaar will act as the back bone
This initiative, aimed at rural areas, is going to rely heavily on the Aadhaar identification to dispense money rather than making use of plastic card slots in the teller machines.
Chaudhuri said, "The ATM has been designed with a biometric identification system where one can touch the screen with his or her thumb and transact."
Beta testing
Testing phase to commence from 2018
Two prototypes are going to be launched in the initial phase and once it ascertains the demand, mass deployment will follow.
"One machine will provide info in Hindi, while another in Bengali. This will be a testing phase after which a large-scale roll out could be possible in 2018. It could also be made portable," according to Chuadhuri.
Surya Jyoti
Future projects on the anvil
Union Science and Technology Minister Harsh Vardhan said that these machines would be able to detect tampering and hacking attempts in an instant and notify the authorities.
In the conclave, the minister also touched upon another project of Gon Chaudhuri dubbed 'Surya Jyoti' which aims to bring light in Delhi slums and later, is slated to be spread across 20 million homes around India.