UP: 14 dead, several injured as bus plunges into canal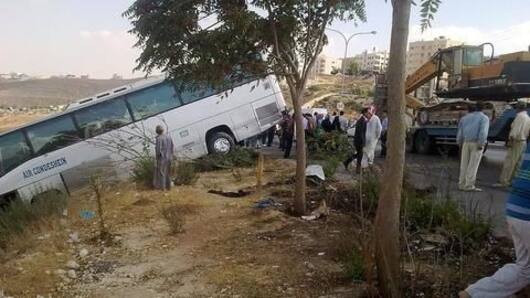 14 people were killed and over 2 dozen others were injured when a bus fell into a canal in Uttar Pradesh's Etah district.
The incident happened at 2:30 AM, and the bus was ferrying members of a wedding party. They were returning from an engagement ceremony.
Local police and authorities stated that the death toll may rise eventually.
In context
Deadly bus accident in UP
Authorities
What do authorities have to say?
Authorities said that based on preliminary investigations, it appeared that the driver of the bus fell asleep at the wheel. There were no signs of collision or any other vehicle having been present.
Etah district magistrate Amit Kishore is overseeing rescue operations. Several ambulances have been pressed into service.
Those injured are admitted in SN Hospital and Etah district hospital.
Victims blame road
One of the survivors told the media "There was no divider on the road side to prevent the vehicle from falling into it. I have lost four family members and my younger brother is also missing."