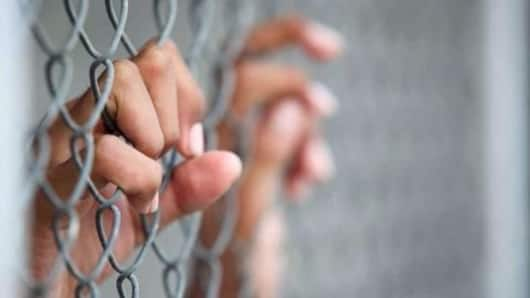 The reality of juvenile crimes in India
The number of juvenile delinquents has risen by leaps and bounds in the last few years. According to the National Crime Records Bureau, 23,25,575 cases were registered against juveniles under IPC crimes in 2011.
The number steadily rose to 29,49,400 in 2015.
To what do we owe these disappointing statistics? And can we do something to correct the situation?
Who is a juvenile, and what laws apply?
The juvenile laws of 2000 were finally amended after 15 long years. Under the Juvenile Justice (Care and Protection of Children) Amendment Bill 2015, criminals under 18 are to be treated as juveniles, except in case of heinous crimes (rape and murder).
Things aren't good in the national capital either
Let's take a look at the situation in the national capital: in 2015, 1,695 cases were registered against juveniles in Delhi. 64 were murders and 119 rapes.
Just this March, a 16-year-old allegedly raped and murdered his four-year-old neighbour; he was caught when he was trying to bury the body.
Last year, two juveniles shot dead an Uber driver and dumped his body.
Love India news?
Stay updated with the latest happenings.
Yes, notify me
Deteriorating relationships and lack of time
In this fast-paced world, parents don't have time for their children; this is having a deep impact, considering teenage is the time when one is most vulnerable to stray.
Love and empathy are slowly becoming obsolete in the current social structure; desensitization takes place since a young age.
There is also decreasing emphasis on values; children are instead taught to "always think about themselves".
The increasingly twisted media
Mass media has also taken a dark turn; most shows on television and a majority of movies glamorize violence, sex and darkness.
Even games on the computer and mobile phones push players to the extremes; case in point is the recent Blue Whale suicide challenge, which assigns increasingly harmful tasks to players and finally challenges them to kill themselves on the 50th day.
Do the NCRB stats tell the complete truth?
Though severity of juvenile crimes has increased, there are other factors at play: teenagers tend to engage in love affairs and exploratory sex, but if caught, families report them as rape. Additionally, juvenile recidivists (repeat offenders) have reduced from 12.1 % to 5.4% during 2010-2014.
So was the lowering of age to 16 justified?
Many have argued against lowering of age to be tried as adults (for heinous crimes) to 16; critics argue that just as it is easier for juveniles to lose control and commit a crime, their brains are similarly easier to reform.
If one is sent to the adult criminal justice system, they might instead be exposed to more violence criminals.